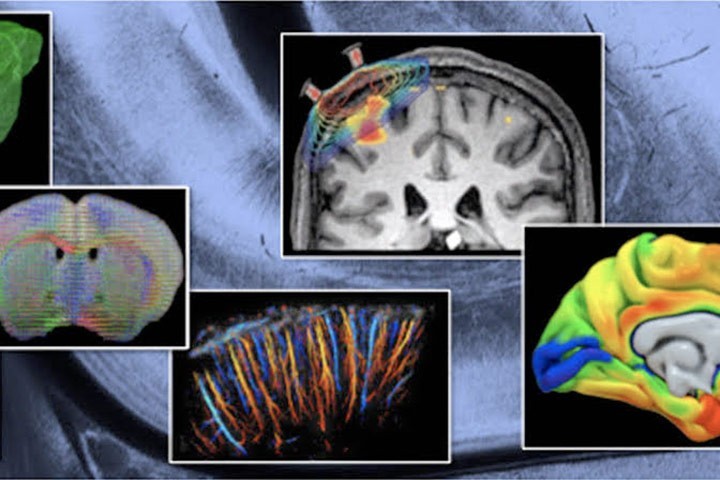 Cajal Course: Whole Brain Imaging
Du 8 au 28 septembre 2019
The CAJAL course in Whole Brain Imaging is an intensive three-week course that will carry participants through the theory and practice of advanced methods for investigating brain structure-function relationships at the organ level. The course will balance lectures from world-acknowledged neuroimaging experts to experimental demonstrations and hands-on laboratory work in small groups. Participants will be introduced to a wide spectrum of techniques, from microscopic post-mortem brain cyto- and myelo-architectony to macroscopic in vivo 3D-imaging using magnetic resonance, functional ultrasound, near-infrared spectroscopy, electromagnetic waves, and gamma-ray emission tomography. Issues associated with whole brain neuroimaging multimodality and data-sharing will also be addressed. During the course, each participant will be given the opportunity to acquire and analyze whole-brain neuroimaging data in both preclinical and clinical environments.
Course director
Katrin Amunts
Jülich Research Centre
Germany
Co-directors
Bernard Mazoyer
CNRS
Neurodegeneratives Diseases Institute
UMR 5293
University of Bordeaux
France
Sylvain Miraux
CNRS – RMSB
UMR 5536
University of Bordeaux
France
Keynote Speakers
 The list of keynote speakers
Jan Bjaalie (University of Oslo, Norway)
Anne-Karine Bouzier (Université de Bordeaux, France)
Vince Calhoun (University of New Mexico, USA)
Svenja Caspers (Institute Juëlich, Germany)
Sven Cichon (Institute Juëlich, Germany)
Fabrice Crivello (Université de Bordeaux, France)
Timo Dicksheid (Institute Juëlich, Germany)
Gaelle Douaud (Oxford University, UK)
Tim Dyrby (University of Copenhagen, Denmark)
Simon Eickhoff (Institute Juëlich, Germany)
Kathinka Evers (Uppsala University, Chile)
Jean-Michel Franconi (Université de Bordeaux, France)
Laura Adela Harsan (Université de Strasbourg, France)
Marc Joliot (Université de Bordeaux, France)
Gitte Knudsen (University of Oslo, Norway)
Alexandre Laurent (Université de Bordeaux, France)
Gaelle Leroux (Université de Lyon, France)
Daniel Margulies (Institut de Cerveau et de la Moelle épinière, France)
Emmanuelle Mellet (Université de Bordeaux, France)
Reinhard Merkel (University of Hamburg, Germany)
Laurent Petit (Université de Bordeaux, France)
Russ Poldrack (Stanford University, USA)
Urs Ribary (Behavioral and Cognitive Neuroscience Institute, Canada)
Mikael Tanter (Université de Paris, France)
Arthur Toga (University of California at Los Angeles, USA)
Christophe Tzourio (Université de Bordeaux, France)
Amo Villringer (Leipzig University, Germany)
Laure Zago (Université de Bordeaux, France)
Instructors
 The list of instructors
Course content
 The list of lectures
 The course projects
 Programme overview
Registration
https://www.fens.org/Training/CAJAL-programme/CAJAL-courses-2019/WBI-2019/Application-form/
Fee : 3.500 € (includes tuition fee, accommodation and meals)
The CAJAL programme offers 4 stipends per course (waived registration fee, not including travel expenses). Please apply through the course online application form. In order to identify candidates in real need of a stipend, any grant applicant is encouraged to first request funds from their lab, institution or government.
Kindly note that if you benefited from a Cajal stipend in the past, you are no longer eligible to receive this kind of funding. However other types of funding (such as partial travel grants from sponsors) might be made available after the participants selection process, depending on the course.
If you are a member of the Japan Neuroscience Society (JNS), please check the application call for partial grants on the JNS website.
Publication: 20/05/19
Mise à jour: 22/05/19