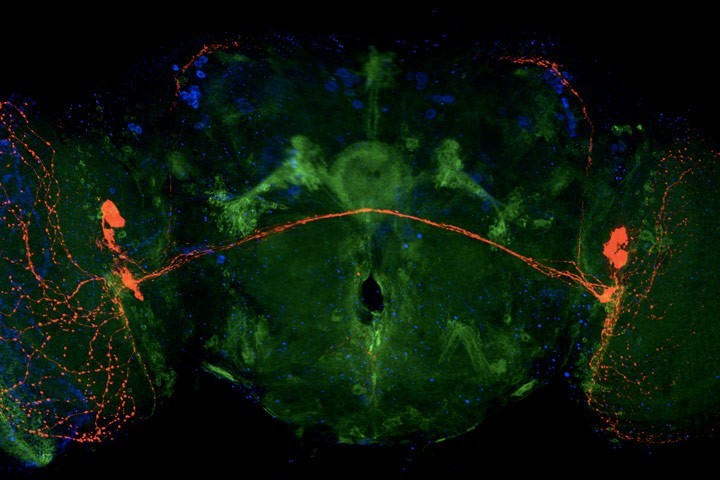 Cajal course : Advanced Techniques for Synapse Biology
Du 13 octobre au 1er novembre 2019
Synaptic contacts are critical for information transfer in the brain. They are specialized sites, often far from the neuronal cell body, and operate in part as independent units.  Synaptic contacts are very diverse and synaptic plasticity underlies memory formation and thought. Synaptic dysfunction is strongly associated with diseases of the brain and this is thought to be an early feature of neurodegenerative diseases such as Parkinson's and Alzheimer's disease. The study of the molecular mechanisms of synaptic function and plasticity are the key to understanding how the brain works and what goes wrong in disease. Many of these processes are evolutionarily very well conserved and researchers study synaptic processes in a variety of species and in human neuron models.  The training of a new generation of neuroscientists with advanced techniques is crucial to make these studies a success in the coming decades.
The advanced course will allow students to integrate the basic techniques in molecular and cellular neurobiology with advanced state-of-the art molecular, imaging and functional methodologies, through direct hands-on experiments using a variety of models.
Course director

Patrik Verstreken
VIB-KULeuven
Belgium
Co-Directors
Nathalie Sans
INSERM – Neurocentre Magendie
Laurent Groc
CNRS – IINS
---
This course is organised in partnership with ERA-NET NEURON.
Keynote Speakers
 The list of keynote speakers
Xavi Altafaj (Bellvitge Biomedical Research Institute, Spain)
Claudia Bagni (University of Lausanne, Switzerland)
Daniel Choquet (University of Bordeaux, France)
Camin Dean (European Neuroscience Institute, Germany)
Bart De Strooper (Dementia Research Institute, United Kingdom)
Joris De Wit (VIB-KU Leuven Center for Brain & Disease Research, Belgium)
Monica Di Luca (University of Milano, Italy)
Julien Dupuis (University of Bordeaux, France)
Alexandre Favereaux (University of Bordeaux, France)
Christophe Leterrier (Marseille University, France)
Sabine Levi (Fer à Moulin Institute, France)
Sha Liu (Leuven Center for Brain & Disease Research, Belgium)
Christian Haass (Ludwig-Maximilians University, Germany)
Reinhard Jahn (Max Planck Institute for Biophysical Chemistry, Germany)
Natalia Kononenko (University of Cologne, Germany)
Vanessa Morais (Instituto de Medicina Molecular, Portugal)
Martin Muller (University of Zurich, Switzerland)
Vassiliki Nikoletopoulou (Institute of Molecular Biology & biotechnology, Greece)
Stephane Oliet (Neurocentre Magendie, France)
Emilie Pacary (Neurocentre Magendie, France)
Dietmar Schmucker (Leuven Center for Brain & Disease Research, Belgium)
Marion Silies (European Neuroscience Institute, Germany)
Inna Slutsky (Tel Aviv University, Israel)
Sandra Soukup (University of Bordeaux, France)
Tara Spires Jones (University of Edinburgh, United Kingdom)
Ruud Toonen (CNCR, Netherlands)
Pierre Trifilieff (University of Bordeaux, France)
Matthijs Verhage (Vrije Universiteit Amsterdam, Netherlands)
Shigeki Watanabe (Johns Hopkins University, USA)
Keimpe Weirda (VIB-KU Leuven Center for Brain & Disease Research, Belgium)
Instructors
 The list of instructors
Course content
 The course projects
Registration
https://www.fens.org/Training/CAJAL-programme/CAJAL-courses-2019/ATSB-2019/Application-form/
Fee : 3.500 € (includes tuition fee, accommodation and meals)
The CAJAL programme offers 4 stipends per course (waived registration fee, not including travel expenses). Please apply through the course online application form. In order to identify candidates in real need of a stipend, any grant applicant is encouraged to first request funds from their lab, institution or government.
Kindly note that if you benefited from a Cajal stipend in the past, you are no longer eligible to receive this kind of funding. However other types of funding (such as partial travel grants from sponsors) might be made available after the participants selection process, depending on the course.
If you are a member of the Japan Neuroscience Society (JNS), please check the application call for partial grants on the JNS website.
Publication: 06/06/19
Mise à jour: 19/06/19