Workplace bullying and psychotropic drug use: The mediating role of physical and mental health status
The Annals of Occupational Hygiene
. 2010-12-20; :
DOI: 10.1093/annhyg/meq086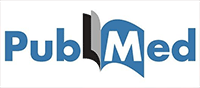 Lire sur PubMed
---
1. Ann Occup Hyg. 2011 Mar;55(2):152-63. doi: 10.1093/annhyg/meq086. Epub 2010 Dec
20.
Workplace bullying and psychotropic drug use: the mediating role of physical and
mental health status.
Niedhammer I(1), David S, Degioanni S, Drummond A, Philip P, Acquarone D, Aicardi
F, André-Mazeaud P, Arsento M, Astier R, Baille H, Bajon-Thery F, Barre E, Basire
C, Battu JL, Baudry S, Beatini C, Beaud'huin N, Becker C, Bellezza D, Beque C,
Bernstein O, Beyssier C, Blanc-Cascio F, Blanchet N, Blondel C, Boisselot R,
Bordes-Dupuy G, Borrelly N, Bouhnik D, Boulanger MF, Boulard J, Bourreau P,
Bourret D, Boustière AM, Breton C, Bugeon G, Buono-Michel M, Canonne JF, Capella
D, Cavin-Rey M, Cervoni C, Charreton D, Charrier D, Chauvin MA, Chazal B, Cougnot
C, Cuvelier G, Dalivoust G, Daumas R, Debaille A, De Bretteville L, Delaforge G,
Delchambre A, Domeny L, Donati Y, Ducord-Chapelet J, Duran C, Durand-Bruguerolle
D, Fabre D, Faivre A, Falleri R, Ferrando G, Ferrari-Galano J, Flutet M, Fouché
JP, Fournier F, Freyder E, Galy M, Garcia A, Gazazian G, Gérard C, Girard F,
Giuge M, Goyer C, Gravier C, Guyomard A, Hacquin MC, Halimi E, Ibagnes T, Icart
P, Jacquin MC, Jaubert B, Joret JP, Julien JP, Kacel M, Kesmedjian E, Lacroix P,
Lafon-Borelli M, Lallai S, Laudicina J, Leclercq X, Ledieu S, Leroy J, Leroyer L,
Loesche F, Londi D, Longueville JM, Lotte MC, Louvain S, Lozé M, Maculet-Simon M,
Magallon G, Marcelot V, Mareel MC, Martin P, Masse AM, Méric M, Milliet C,
Mokhtari R, Monville AM, Muller B, Obadia G, Pelser M, Peres L, Perez E, Peyron
M, Peyronnin F, Postel S, Presseq P, Pyronnet E, Quinsat C, Raulot-Lapointe H,
Rigaud P, Robert F, Robert O, Roger K, Roussel A, Roux JP, Rubini-Remigy D,
Sabaté N, Saccomano-Pertus C, Salengro B, Salengro-Trouillez P, Samsom E,
Sendra-Gille L, Seyrig C, Stoll G, Tarpinian N, Tavernier M, Tempesta S, Terracol
H, Torresani F, Triglia MF, Vandomme V, Vieillard F, Vilmot K, Vital N.
Author information:
(1)INSERM, U1018, CESP Centre for research in epidemiology and population health,
Epidemiology of occupational and social determinants of health team, Hôpital Paul
Brousse, 94807 Villejuif, France.
OBJECTIVES: The association between workplace bullying and psychotropic drug use
is not well established. This study was aimed at exploring the association
between workplace bullying, and its characteristics, and psychotropic drug use
and studying the mediating role of physical and mental health.
METHODS: The study population consisted of a random sample of 3132 men and 4562
women of the working population in the south-east of France. Workplace bullying,
evaluated using the validated instrument elaborated by Leymann, and psychotropic
drug use, as well as covariates, were measured using a self-administered
questionnaire. Covariates included age, marital status, presence of children,
education, occupation, working hours, night work, physico-chemical exposures at
work, self-reported health, and depressive symptoms. Statistical analysis was
performed using logistic regression analysis and was carried out separately for
men and women.
RESULTS: Workplace bullying was strongly associated with psychotropic drug use.
Past exposure to bullying increased the risk for this use. The more frequent and
the longer the exposure to bullying, the stronger the association with
psychotropic drug use. Observing bullying on someone else at the workplace was
associated with psychotropic drug use. Adjustment for covariates did not modify
the results. Additional adjustment for self-reported health and depressive
symptoms reduced the magnitude of the associations, especially for men.
CONCLUSIONS: The association between bullying and psychotropic drug use was found
to be significant and strong and was partially mediated by physical and mental
health.
DOI: 10.1093/annhyg/meq086
PMCID: PMC3313910
PMID: 21177264 [Indexed for MEDLINE]
Auteurs Bordeaux Neurocampus