Usefulness and validity of the modified Addiction Severity Index: A focus on alcohol, drugs, tobacco, and gambling
Cécile Denis, Mélina Fatséas, Virginie Beltran, Fuschia Serre, Jean-Marc Alexandre, Romain Debrabant, Jean-Pierre Daulouède, Marc Auriacombe
Substance Abuse
. 2015-06-25; 37(1): 168-175
DOI: 10.1080/08897077.2015.1036334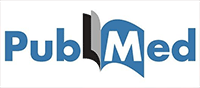 Lire sur PubMed
---
1. Subst Abus. 2016;37(1):168-75. doi: 10.1080/08897077.2015.1036334. Epub 2015 Jun
25.
Usefulness and validity of the modified Addiction Severity Index: A focus on
alcohol, drugs, tobacco, and gambling.
Denis C(1)(2)(3)(4), Fatséas M(1)(2)(3), Beltran V(1)(2)(3)(5), Serre F(1)(2)(3),
Alexandre JM(1)(2)(3), Debrabant R(1)(2)(3), Daulouède JP(1)(2)(5), Auriacombe
M(1)(2)(3)(4)(5).
Author information:
(1)a University of Bordeaux , Bordeaux , France.
(2)b Addiction Psychiatry/SANPsy , CNRS USR 3413 , Bordeaux , France.
(3)c Département (Pôle) Addictologie , Centre Hospitalier Charles Perrens and
Centre Hospitalier Universitaire de Bordeaux , Bordeaux , France.
(4)d Center for Studies of Addiction and Department of Psychiatry, Perelman
School of Medicine , University of Pennsylvania , Philadelphia , Pennsylvania ,
USA.
(5)e Bizia Addiction Clinic , Bayonne , France.
BACKGROUND: Individuals who seek treatment for an addictive disorder often
exhibit comorbid substance use disorders and/or gambling disorder. The lack of a
unique severity assessment instrument might be an obstacle for individuals to
access integrated and comprehensive treatment. This paper aimed to examine the
usefulness and validity of a modified version of the Addiction Severity Index
(mASI) to assess all substance use disorders (including tobacco) and gambling.
METHODS: Participants (N = 833) were interviewed with the mASI and completed a
validity battery questionnaire. The validity and the reliability of the mASI were
examined.
RESULTS: The mASI was reliable, and its 9 assessed domains showed a relative
independence, supporting its multidimensionality.
CONCLUSIONS: The standardized properties of the mASI permit a comprehensive and
systematic assessment of all addictive disorders independent of individuals'
perceived problems and treatment settings, hence facilitating personalized
treatment planning.
DOI: 10.1080/08897077.2015.1036334
PMID: 26110463 [Indexed for MEDLINE]
Auteurs Bordeaux Neurocampus