The screening and management of sleep disturbances in people living with HIV: Delphi consensus
Clotilde Allavena, Frédéric Bastides, Anne Moroy, Stéphanie Occhipinti, François Durand, Guillaume Barriere,
Jean‐Arthur Micoulaud‐Franchi
, Jade Ghosn
Journal of Sleep Research
. 2023-11-08; :
DOI: 10.1111/jsr.14070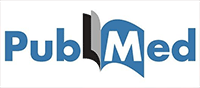 Lire sur PubMed
---
Sleep disturbances in people living with HIV (PLHIV) are frequent but their management remains insufficient. In the absence of specific recommendations, a DELPHI consensus research project was conducted in France to establish best practice. A multidisciplinary Steering Committee (STC) undertook a literature review and used it with clinical expertise to create statements that were voted on. Two profiles of healthcare professionals with significant experience in monitoring PLHIV were selected for the voting: physicians and nurses/psychologists. Votes were collected electronically, independently, and anonymously. The STC created 27 statements covering six areas: Screening of sleep disturbances, Investigation, First‐line management, Referral to a specialist, Antiretroviral treatment (ARV), and Prevention. Two rounds of votes included 42 physicians and 32 nurses/psychologists. Consensus was reached for 24 out of 27 statements (89%) including: to assess quantity and quality of sleep among PLHIV at least annually, ideally using a common methodology within the medical department; to consider the temporary addition of a hypnotic treatment in cases of acute insomnia not improved by the rules of sleep hygiene, with full awareness of potential drug–drug interactions and risk of dependence; to correct ferritinaemia if <100 ng/mL before referral to a specialist when restless legs syndrome is suspected; to consider changing the time of ARV administration or an ARV switch within the same class when sleep disturbances are caused by an ARV. This DELPHI Consensus provides best practice for screening and managing sleep disturbances in PLHIV and optimising their quality of life.
Auteurs Bordeaux Neurocampus