The multiple links between cilia and planar cell polarity | Les liens multiples entre les cils et la polarité planaire cellulaire
Jérôme Ezan, Mireille Montcouquiol
Med Sci (Paris)
. 2014-11-01; 30(11): 1004-1010
DOI: 10.1051/medsci/20143011015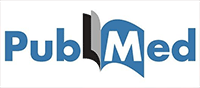 Lire sur PubMed
---
1. Med Sci (Paris). 2014 Nov;30(11):1004-10. doi: 10.1051/medsci/20143011015. Epub
2014 Nov 10.
[The multiple links between cilia and planar cell polarity].
[Article in French]
Ezan J(1), Montcouquiol M(1).
Author information:
(1)Groupe polarité planaire et plasticité, Inserm U862, neurocentre Magendie,
université de Bordeaux, 146, rue Leo-Saignat 33077 Bordeaux, France.
Since our seminal study in 2003, much has been written about core planar cell
polarity (core PCP) signaling and the inner ear. In just a few years, and using
the inner ear as a model system, our understanding of the molecular basis of this
signaling pathway and how it can influence the development of tissues in mammals
has increased considerably. Recently, a number of studies using various animal
models of development have uncovered original relationships between the cilia and
PCP, and the study of the hair cells of the inner ear has helped elucidating one
of these links. In this review, we highlight the differences of PCP signaling
between mammals and invertebrates. In the light of recent results, we sum up our
current knowledge about PCP signaling in the mammalian cochlear epithelium and we
discuss the impact of recent data in the field. We focus our attention on the
interrelationship between asymmetric polarity complexes and the position of the
cilium, which is essential for the establishment of the overall tissue polarity.
© 2014 médecine/sciences – Inserm.
DOI: 10.1051/medsci/20143011015
PMID: 25388583 [Indexed for MEDLINE]
Auteurs Bordeaux Neurocampus