The Movement Disorder Society Criteria for the Diagnosis of Multiple System Atrophy
Gregor K. Wenning, Iva Stankovic, Luca Vignatelli, Alessandra Fanciulli, Giovanna Calandra‐Buonaura, Klaus Seppi, Jose‐Alberto Palma,
Wassilios G. Meissner
, Florian Krismer, Daniela Berg, Pietro Cortelli, Roy Freeman, Glenda Halliday, Günter Höglinger, Anthony Lang, Helen Ling, Irene Litvan, Phillip Low, Yasuo Miki, Jalesh Panicker, Maria Teresa Pellecchia, Niall Quinn, Ryuji Sakakibara, Maria Stamelou, Eduardo Tolosa, Shoji Tsuji, Tom Warner, Werner Poewe, Horacio Kaufmann
Movement Disorders
. 2022-04-21; :
DOI: 10.1002/mds.29005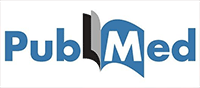 Lire sur PubMed
---
Wenning GK(1), Stankovic I(2), Vignatelli L(3), Fanciulli A(1), Calandra-Buonaura G(3)(4), Seppi K(1), Palma JA(5), Meissner WG(6)(7), Krismer F(1), Berg D(8)(9), Cortelli P(3)(4), Freeman R(10), Halliday G(11), Höglinger G(12)(13), Lang A(14), Ling H(15)(16), Litvan I(17), Low P(18), Miki Y(15)(19), Panicker J(20)(21), Pellecchia MT(22), Quinn N(20), Sakakibara R(23), Stamelou M(24)(25), Tolosa E(26)(27), Tsuji S(28)(29), Warner T(15), Poewe W(1), Kaufmann H(5).
Author information:
(1)Department of Neurology, Innsbruck Medical University, Innsbruck, Austria.
(2)Neurology Clinic, University Clinical Center of Serbia, Faculty of Medicine, University of Belgrade, Belgrade, Serbia.
(3)IRCCS, Istituto delle Scienze Neurologiche di Bologna, Bologna, Italy.
(4)Department of Biomedical and Neuromotor Sciences, University of Bologna, Bologna, Italy.
(5)Department of Neurology, Dysautonomia Center, Langone Medical Center, New York University School of Medicine, New York, New York, USA.
(6)French Reference Center for MSA, Department of Neurology for Neurodegenerative Diseases, University Hospital Bordeaux, 33076 Bordeaux and Institute of
Neurodegenerative Diseases, University Bordeaux, CNRS, Bordeaux, France.
(7)Department of Medicine, University of Otago, Christchurch, and New Zealand Brain Research Institute, Christchurch, New Zealand.
(8)Department of Neurodegeneration and Hertie-Institute for Clinical Brain Research, University of Tübingen, Tübingen, Germany.
(9)Department of Neurology, Christian-Albrechts-University Kiel, Kiel, Germany.
(10)Department of Neurology, Beth Israel Deaconess Medical Center, Harvard Medical School, Boston, Massachusetts, USA.
(11)Brain and Mind Centre, Faculty of Medicine and Health, School of Medical Sciences, The University of Sydney, Sydney, New South Wales, Australia.
(12)Department of Neurology, Hanover Medical School, Hanover, Germany.
(13)German Center for Neurodegenerative Diseases, Munich, Germany.
(14)Edmond J. Safra Program in Parkinson's Disease, University Health Network and the Division of Neurology, University of Toronto, Toronto, Canada.
(15)Queen Square Brain Bank for Neurological Disorders, UCL Queen Square Institute of Neurology, London, United Kingdom.
(16)Reta Lila Weston Institute of Neurological Studies, UCL Queen Square Institute of Neurology, London, United Kingdom.
(17)Department of Neurosciences, Parkinson and Other Movement Disorders Center, University of California, San Diego, California, USA.
(18)Department of Neurology, Mayo Clinic, Rochester, Minnesota, USA.
(19)Department of Neuropathology, Institute of Brain Science, Hirosaki University Graduate School of Medicine, Hirosaki, Japan.
(20)UCL Queen Square Institute of Neurology, London, United Kingdom.
(21)Department of Uro-Neurology, The National Hospital for Neurology and Neurosurgery, Queen Square, London, United Kingdom.
(22)Department of Medicine, Surgery and Dentistry « Scuola Medica Salernitana », Neuroscience Section, University of Salerno, Salerno, Italy.
(23)Neurology, Internal Medicine, Sakura Medical Center, Toho University, Sakura, Japan.
(24)Parkinson's Disease and Movement Disorders Department, HYGEIA Hospital, and Aiginiteion Hospital, University of Athens, Athens, Greece.
(25)Philipps University Marburg, Germany and European University of Cyprus, Nicosia, Cyprus.
(26)Centro de Investigación Biomédica en Red sobre Enfermedades Neurodegenerativas (CIBERNED) Hospital Clínic, IDIBAPS, Universitat de Barcelona, Catalonia, Spain.
(27)Movement Disorders Unit, Neurology Service, Hospital Clínic de Barcelona, Catalonia, Spain.
(28)Department of Molecular Neurology, The University of Tokyo, Graduate School of Medicine, Tokyo, Japan.
(29)International University of Health and Welfare, Chiba, Japan.
BACKGROUND: The second consensus criteria for the diagnosis of multiple system atrophy (MSA) are widely recognized as the reference standard for clinical research, but lack sensitivity to diagnose the disease at early stages.
OBJECTIVE: To develop novel Movement Disorder Society (MDS) criteria for MSA diagnosis using an evidence-based and consensus-based methodology.
METHODS: We identified shortcomings of the second consensus criteria for MSA diagnosis and conducted a systematic literature review to answer predefined questions on clinical presentation and diagnostic tools relevant for MSA diagnosis. The criteria were developed and later optimized using two Delphi rounds within the MSA Criteria Revision Task Force, a survey for MDS membership, and a virtual Consensus Conference.
RESULTS: The criteria for neuropathologically established MSA remain unchanged. For a clinical MSA diagnosis a new category of clinically established MSA is introduced, aiming for maximum specificity with acceptable sensitivity. A category of clinically probable MSA is defined to enhance sensitivity while maintaining specificity. A research category of possible prodromal MSA is designed to capture patients in the earliest stages when symptoms and signs are present, but do not meet the threshold for clinically established or clinically
probable MSA. Brain magnetic resonance imaging markers suggestive of MSA are required for the diagnosis of clinically established MSA. The number of research biomarkers that support all clinical diagnostic categories will likely grow.
CONCLUSIONS: This set of MDS MSA diagnostic criteria aims at improving the diagnostic accuracy, particularly in early disease stages. It requires validation in a prospective clinical and a clinicopathological study.
© 2022 The Authors.
Movement Disorders published by Wiley Periodicals LLC on behalf of International Parkinson and Movement Disorder Society.
Auteurs Bordeaux Neurocampus