The endocannabinoid system in guarding against fear, anxiety and stress.
Beat Lutz, Giovanni Marsicano, Rafael Maldonado, Cecilia J. Hillard
Nat Rev Neurosci
. 2015-12-01; 16(12): 705-718
DOI: 10.1038/nrn4036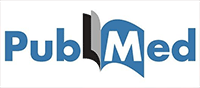 Lire sur PubMed
---
1. Nat Rev Neurosci. 2015 Dec;16(12):705-18. doi: 10.1038/nrn4036.
The endocannabinoid system in guarding against fear, anxiety and stress.
Lutz B(1), Marsicano G(2)(3), Maldonado R(4), Hillard CJ(5).
Author information:
(1)Institute of Physiological Chemistry, University Medical Center Mainz,
Duesbergweg 6, 55128 Mainz, Germany.
(2)Institut national de la santé et de la recherche médicale (INSERM), U862
NeuroCentre Magendie, Group Endocannabinoids and Neuroadaptation, Bordeaux 33077,
France.
(3)University of Bordeaux, 146 rue Léo Saignat, Bordeaux 33077, France.
(4)Laboratori de Neurofarmacologia, Facultat de Ciències de la Salut i de la
Vida, Universitat Pompeu Fabra, Dr. Aiguader 88, 08003 Barcelona, Spain.
(5)Department of Pharmacology and Toxicology, Neuroscience Research Center,
Medical College of Wisconsin, 8701 Watertown Plank Road, Milwaukee, Wisconsin
53226, USA.
The endocannabinoid (eCB) system has emerged as a central integrator linking the
perception of external and internal stimuli to distinct neurophysiological and
behavioural outcomes (such as fear reaction, anxiety and stress-coping), thus
allowing an organism to adapt to its changing environment. eCB signalling seems
to determine the value of fear-evoking stimuli and to tune appropriate
behavioural responses, which are essential for the organism's long-term
viability, homeostasis and stress resilience; and dysregulation of eCB signalling
can lead to psychiatric disorders. An understanding of the underlying neural cell
populations and cellular processes enables the development of therapeutic
strategies to mitigate behavioural maladaptation.
DOI: 10.1038/nrn4036
PMCID: PMC5871913
PMID: 26585799 [Indexed for MEDLINE]
Auteurs Bordeaux Neurocampus