The endocannabinoid system controls key epileptogenic circuits in the hippocampus.
Krisztina Monory, Federico Massa, Michaela Egertová, Matthias Eder, Heike Blaudzun, Ruth Westenbroek, Wolfgang Kelsch, Wolfgang Jacob, Rudolf Marsch, Marc Ekker, Jason Long, John L. Rubenstein, Sandra Goebbels, Klaus-Armin Nave, Matthew During, Matthias Klugmann, Barbara Wölfel, Hans-Ulrich Dodt, Walter Zieglgänsberger, Carsten T. Wotjak, Ken Mackie, Maurice R. Elphick, Giovanni Marsicano, Beat Lutz
Neuron
. 2006-08-01; 51(4): 455-466
DOI: 10.1016/j.neuron.2006.07.006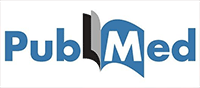 Lire sur PubMed
---
1. Neuron. 2006 Aug 17;51(4):455-66.
The endocannabinoid system controls key epileptogenic circuits in the
hippocampus.
Monory K(1), Massa F, Egertová M, Eder M, Blaudzun H, Westenbroek R, Kelsch W,
Jacob W, Marsch R, Ekker M, Long J, Rubenstein JL, Goebbels S, Nave KA, During M,
Klugmann M, Wölfel B, Dodt HU, Zieglgänsberger W, Wotjak CT, Mackie K, Elphick
MR, Marsicano G, Lutz B.
Author information:
(1)Department of Physiological Chemistry, Johannes Gutenberg University,
Duesbergweg 6, 55099 Mainz, Germany.
Comment in
Neuron. 2006 Aug 17;51(4):393-5.
Balanced control of neuronal activity is central in maintaining function and
viability of neuronal circuits. The endocannabinoid system tightly controls
neuronal excitability. Here, we show that endocannabinoids directly target
hippocampal glutamatergic neurons to provide protection against acute
epileptiform seizures in mice. Functional CB1 cannabinoid receptors are present
on glutamatergic terminals of the hippocampal formation, colocalizing with
vesicular glutamate transporter 1 (VGluT1). Conditional deletion of the CB1 gene
either in cortical glutamatergic neurons or in forebrain GABAergic neurons, as
well as virally induced deletion of the CB1 gene in the hippocampus, demonstrate
that the presence of CB1 receptors in glutamatergic hippocampal neurons is both
necessary and sufficient to provide substantial endogenous protection against
kainic acid (KA)-induced seizures. The direct endocannabinoid-mediated control of
hippocampal glutamatergic neurotransmission may constitute a promising
therapeutic target for the treatment of disorders associated with excessive
excitatory neuronal activity.
DOI: 10.1016/j.neuron.2006.07.006
PMCID: PMC1769341
PMID: 16908411 [Indexed for MEDLINE]
Auteurs Bordeaux Neurocampus