Target-specific vulnerability of excitatory synapses leads to deficits in associative memory in a model of intellectual disorder
X. Houbaert, C.-L. Zhang, F. Gambino, M. Lepleux, M. Deshors, E. Normand, F. Levet, M. Ramos, P. Billuart, J. Chelly, E. Herzog, Y. Humeau
Journal of Neuroscience
. 2013-08-21; 33(34): 13805-13819
DOI: 10.1523/JNEUROSCI.1457-13.2013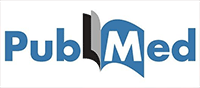 Lire sur PubMed
---
1. J Neurosci. 2013 Aug 21;33(34):13805-19. doi: 10.1523/JNEUROSCI.1457-13.2013.
Target-specific vulnerability of excitatory synapses leads to deficits in
associative memory in a model of intellectual disorder.
Houbaert X(1), Zhang CL, Gambino F, Lepleux M, Deshors M, Normand E, Levet F,
Ramos M, Billuart P, Chelly J, Herzog E, Humeau Y.
Author information:
(1)Centre National de la Recherche Scientifique CNRS UMR5297, Université de
Bordeaux, 33077 Bordeaux, France.
Intellectual disorders (IDs) have been regularly associated with morphological
and functional deficits at glutamatergic synapses in both humans and rodents. How
these synaptic deficits may lead to the variety of learning and memory deficits
defining ID is still unknown. Here we studied the functional and behavioral
consequences of the ID gene il1rapl1 deficiency in mice and reported that
il1rapl1 constitutive deletion alters cued fear memory formation. Combined in
vivo and in vitro approaches allowed us to unveil a causal relationship between a
marked inhibitory/excitatory (I/E) imbalance in dedicated amygdala neuronal
subcircuits and behavioral deficits. Cell-targeted recordings further
demonstrated a morpho-functional impact of the mutation at thalamic projections
contacting principal cells, whereas the same afferents on interneurons are
unaffected by the lack of Il1rapl1. We thus propose that excitatory synapses have
a heterogeneous vulnerability to il1rapl1 gene constitutive mutation and that
alteration of a subset of excitatory synapses in neuronal circuits is sufficient
to generate permanent cognitive deficits.
DOI: 10.1523/JNEUROSCI.1457-13.2013
PMID: 23966701 [Indexed for MEDLINE]
---
Auteurs Bordeaux Neurocampus