Synaptic localization and activity of ADAM10 regulate excitatory synapses through N-cadherin cleavage
M. Malinverno, M. Carta, R. Epis, E. Marcello, C. Verpelli, F. Cattabeni, C. Sala, C. Mulle, M. Di Luca, F. Gardoni
Journal of Neuroscience
. 2010-12-01; 30(48): 16343-16355
DOI: 10.1523/JNEUROSCI.1984-10.2010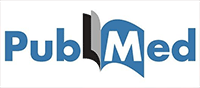 Lire sur PubMed
---
1. J Neurosci. 2010 Dec 1;30(48):16343-55. doi: 10.1523/JNEUROSCI.1984-10.2010.
Synaptic localization and activity of ADAM10 regulate excitatory synapses through
N-cadherin cleavage.
Malinverno M(1), Carta M, Epis R, Marcello E, Verpelli C, Cattabeni F, Sala C,
Mulle C, Di Luca M, Gardoni F.
Author information:
(1)Department of Pharmacological Sciences, University of Milan, 20133 Milan,
Italy.
N-Cadherin has an important role during dendrite arborization, axon guidance, and
synaptogenesis. In particular, at synaptic sites, N-cadherin is involved in the
regulation of cell-cell adhesion and in morphology and plasticity control. Recent
studies have shown that N-cadherin can be cleaved by the metalloproteinase
ADAM10. Here we demonstrate that impairing ADAM10 localization and activity at
synaptic sites decreases its processing of N-cadherin. This leads to an
accumulation of the full-length form of N-cadherin, to an increase in spine head
width, and to modifications of the number and function of glutamate receptors of
AMPA type, both in vitro and in vivo. Our results indicate a key role for ADAM10
in the complex sequence of events through which N-cadherin affects spine
maturation and controls structure and function of glutamatergic synapses.
DOI: 10.1523/JNEUROSCI.1984-10.2010
PMID: 21123580 [Indexed for MEDLINE]
Auteurs Bordeaux Neurocampus