Superresolution imaging for neuroscience
Jan Tønnesen, U. Valentin Nägerl
Experimental Neurology
. 2013-04-01; 242: 33-40
DOI: 10.1016/j.expneurol.2012.10.004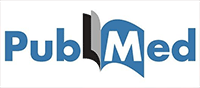 Lire sur PubMed
---
1. Exp Neurol. 2013 Apr;242:33-40. doi: 10.1016/j.expneurol.2012.10.004. Epub 2012
Oct 11.
Superresolution imaging for neuroscience.
Tønnesen J(1), Nägerl UV.
Author information:
(1)Université Bordeaux Segalen, Interdisciplinary Institute for Neuroscience, UMR
5297, 146 rue Léo Saignat, 33077 Bordeaux, France.
The advent of superresolution fluorescence microscopy beyond the classic
diffraction barrier of optical microscopy is poised to transform cell-biological
research. A series of proof-of-principle studies have demonstrated its vast
potential for a wide range of applications in neuroscience, including nanoscale
imaging of neuronal morphology, cellular organelles, protein distributions and
protein trafficking. This review introduces the main incarnations of these new
methodologies, including STED, PALM/STORM and SIM, covering basic theoretical and
practical aspects concerning their optical principles, technical implementation,
scope and limitations. In addition, it highlights several discoveries relating to
synapse biology that have been made using these novel approaches to illustrate
their appeal for neuroscience research.
Copyright © 2012 Elsevier Inc. All rights reserved.
DOI: 10.1016/j.expneurol.2012.10.004
PMID: 23063602 [Indexed for MEDLINE]
Auteurs Bordeaux Neurocampus