Structural basis for plant plasma membrane protein dynamics and organization into functional nanodomains.
Julien Gronnier, Jean-Marc Crowet, Birgit Habenstein, Mehmet Nail Nasir, Vincent Bayle, Eric Hosy, Matthieu Pierre Platre, Paul Gouguet, Sylvain Raffaele, Denis Martinez, Axelle Grelard, Antoine Loquet, Françoise Simon-Plas, Patricia Gerbeau-Pissot, Christophe Der, Emmanuelle M Bayer, Yvon Jaillais, Magali Deleu, Véronique Germain, Laurence Lins, Sébastien Mongrand
eLife
. 2017-07-31; 6:
DOI: 10.7554/elife.26404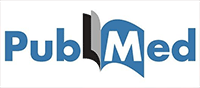 Lire sur PubMed
---
Plasma Membrane is the primary structure for adjusting to ever changing conditions. PM sub-compartmentalization in domains is thought to orchestrate signaling. Yet, mechanisms governing membrane organization are mostly uncharacterized. The plant-specific REMORINs are proteins regulating hormonal crosstalk and host invasion. REMs are the best-characterized nanodomain markers via an uncharacterized moiety called REMORIN C-terminal Anchor. By coupling biophysical methods, super-resolution microscopy and physiology, we decipher an original mechanism regulating the dynamic and organization of nanodomains. We showed that targeting of REMORIN is independent of the COP-II-dependent secretory pathway and mediated by PI4P and sterol. REM-CA is an unconventional lipid-binding motif that confers nanodomain organization. Analyses of REM-CA mutants by single particle tracking demonstrate that mobility and supramolecular organization are critical for immunity. This study provides a unique mechanistic insight into how the tight control of spatial segregation is critical in the definition of PM domain necessary to support biological function.
Auteurs Bordeaux Neurocampus