Stimulation of hippocampal adenylyl cyclase activity dissociates memory consolidation processes for response and place learning.
G. Martel
Learning & Memory
. 2006-05-01; 13(3): 342-348
DOI: 10.1101/lm.149506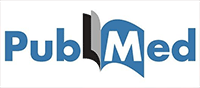 Lire sur PubMed
---
Procedural and declarative memory systems are postulated to interact in either a synergistic or a competitive manner, and memory consolidation appears to be a highly critical stage for this process. However, the precise cellular mechanisms subserving these interactions remain unknown. To investigate this issue, 24-h retention performances were examined in mice given post-training intrahippocampal injections of forskolin (FK) aiming at stimulating hippocampal adenylyl cyclases (ACs). The injection was given at different time points over a period of 9 h following acquisition in either an appetitive bar-pressing task or water-maze
tasks challenging respectively "response memory" and "place memory." Retention testing (24 h) showed that FK injection altered memory formation only when given within a 3- to 6-h time window after acquisition but yielded opposite memory effects as a function of task demands. Retention of the spatial task was impaired, whereas retention of both the cued-response in the water maze and the rewarded bar-press response were improved. Intrahippocampal injections of FK produced an increase in pCREB immunoreactivity, which was strictly limited to the hippocampus and lasted less than 2 h, suggesting that early effects (0-2 h) of
FK-induced cAMP/CREB activation can be distinguished from late effects (3-6 h). These results delineate a consolidation period during which specific cAMP levels in the hippocampus play a crucial role in enhancing memory processes mediated by other brain regions (e.g., dorsal or ventral striatum) while eliminating interference by the formation of hippocampus-dependent memory.
Auteurs Bordeaux Neurocampus