Sleep disruption in breast cancer patients and survivors.
Oxana Palesh, Arianna Aldridge-Gerry, Ayhan Ulusakarya, Elisabet Ortiz-Tudela, Lucile Capuron, Pasquale F. Innominato
J Natl Compr Canc Netw
. 2013-12-01; 11(12): 1523-1530
DOI: 10.6004/jnccn.2013.0179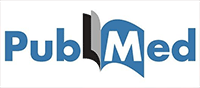 Lire sur PubMed
---
1. Mult Scler. 2016 Feb;22(2):185-92. doi: 10.1177/1352458515581438. Epub 2015 Apr
28.
Treatment of acute relapses in neuromyelitis optica: Steroids alone versus
steroids plus plasma exchange.
Abboud H(1), Petrak A(2), Mealy M(3), Sasidharan S(3), Siddique L(3), Levy M(3).
Author information:
(1)Department of Neurology, Cleveland Clinic, USA/Department of Neurology,
University of Alexandria, Egypt .
(2)Department of Neuroscience, Ohio State University, USA.
(3)Department of Neurology, Johns Hopkins University, USA.
BACKGROUND: Although adding plasma exchange (PLEX) to steroids in severe
neuromyelitis optica (NMO) attacks is common practice in steroid-resistant cases,
the benefit of this strategy has not been previously quantified.
OBJECTIVE: The objective of this paper is to compare the efficacy of high-dose
intravenous methylprednisolone (IVMP) versus IVMP+PLEX in treatment of acute NMO
relapses.
METHODS: We conducted a retrospective review of the last 83 NMO admissions to the
Johns Hopkins Hospital treated with IVMP alone versus IVMP+PLEX (for
steroid-resistant cases). Extended Disability Status Scale (EDSS) score was
calculated at baseline, at presentation, at discharge, and on follow-up.
RESULTS: Eighteen NMO relapses (16 patients, 87% female, mean age at relapse:
33.9±23.8, median baseline EDSS 2.5) were treated with IVMP alone and 65 relapses
(43 patients, 95% female, mean age at relapse: 43.8±15.7, median baseline EDSS
5.75) were treated with IVMP + PLEX. Sixty-five percent of IVMP + PLEX patients
achieved an EDSS equal or below their baseline at follow-up while only 35% of the
IVMP-only patients achieved their baseline EDSS on follow-up (odds ratio=3.36,
95% CI 1.0657 to 10.6004, p = 0.0386). PLEX was more effective in improving EDSS
in patients on preventive immunosuppressive medications at time of relapse.
CONCLUSIONS: PLEX+IVMP are more likely to improve EDSS after NMO relapses
compared to IVMP alone, especially in patients taking preventive medications.
© The Author(s), 2015.
DOI: 10.1177/1352458515581438
PMCID: PMC4795457
PMID: 25921047 [Indexed for MEDLINE]
Auteurs Bordeaux Neurocampus