Signaling-specific inhibition of the CB1 receptor for cannabis use disorder: phase 1 and phase 2a randomized trials.
Margaret Haney,
Monique Vallée
, Sandy Fabre, Stephanie Collins Reed, Marion Zanese, Ghislaine Campistron, Caroline A. Arout, Richard W. Foltin, Ziva D. Cooper, Tonisha Kearney-Ramos, Mathilde Metna, Zuzana Justinova, Charles Schindler, Etienne Hebert-Chatelain,
Luigi Bellocchio
,
Adeline Cathala
, Andrea Bari, Roman Serrat, David B. Finlay, Filippo Caraci, Bastien Redon, Elena Martín-García, Arnau Busquets-Garcia,
Isabelle Matias
, Frances R. Levin, François-Xavier Felpin, Nicolas Simon,
Daniela Cota
,
Umberto Spampinat
o, Rafael Maldonado, Yavin Shaham, Michelle Glass, Lars Lykke Thomsen, Helle Mengel,
Giovanni Marsicano
, Stéphanie Monlezun,
Jean-Michel Revest
, Pier Vincenzo Piazza
Nat Med
. 2023-06-01; 29(6): 1487-1499
DOI: 10.1038/s41591-023-02381-w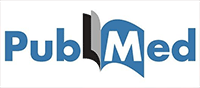 Lire sur PubMed
---
Cannabis use disorder (CUD) is widespread, and there is no pharmacotherapy to facilitate its treatment. AEF0117, the first of a new pharmacological class, is a signaling-specific inhibitor of the cannabinoid receptor 1 (CB1-SSi). AEF0117 selectively inhibits a subset of intracellular effects resulting from Δ9-tetrahydrocannabinol (THC) binding without modifying behavior per se. In mice and non-human primates, AEF0117 decreased cannabinoid self-administration and THC-related behavioral impairment without producing significant adverse effects. In single-ascending-dose (0.2 mg, 0.6 mg, 2 mg and 6 mg; n = 40) and multiple-ascending-dose (0.6 mg, 2 mg and 6 mg; n = 24) phase 1 trials, healthy volunteers were randomized to ascending-dose cohorts (n = 8 per cohort; 6:2 AEF0117 to placebo randomization). In both studies, AEF0117 was safe and well tolerated (primary outcome measurements). In a double-blind, placebo-controlled, crossover phase 2a trial, volunteers with CUD were randomized to two ascending-dose cohorts (0.06 mg, n = 14; 1 mg, n = 15). AEF0117 significantly reduced cannabis' positive subjective effects (primary outcome measurement, assessed by visual analog scales) by 19% (0.06 mg) and 38% (1 mg) compared to placebo (P < 0.04). AEF0117 (1 mg) also reduced cannabis self-administration (P < 0.05). In volunteers with CUD, AEF0117 was well tolerated and did not precipitate cannabis withdrawal. These data suggest that AEF0117 is a safe and potentially efficacious treatment for CUD.ClinicalTrials.gov identifiers: NCT03325595, NCT03443895 and NCT03717272.
Auteurs Bordeaux Neurocampus