Short- and mid-term effects on performance, health and qualitative behavioural assessment of Romane lambs in different milk feeding conditions.
M.M. Mialon, X. Boivin, D. Durand, A. Boissy, E. Delval, A.S. Bage, C. Clanet, F. Cornilleau, C. Parias,
A. Foury
,
M.P. Moisan
, T. Fassier, D. Marcon, L.A. Guilloteau, R. Nowak
Animal
. 2021-01-01; : 100157
DOI: 10.1016/j.animal.2020.100157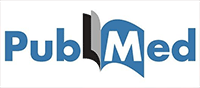 Lire sur PubMed
---
Mialon MM(1), Boivin X(2), Durand D(2), Boissy A(2), Delval E(2), Bage AS(2), Clanet C(3), Cornilleau F(3), Parias C(3), Foury A(4), Moisan MP(4), Fassier T(5), Marcon D(5), Guilloteau LA(6), Nowak R(3).
Author information:
(1)Université Clermont Auvergne, INRAE, VetAgro Sup, UMR 1213 Herbivores, 63122
Saint-Genès Champanelle, France. Electronic address:
.
(2)Université Clermont Auvergne, INRAE, VetAgro Sup, UMR 1213 Herbivores, 63122
Saint-Genès Champanelle, France.
(3)INRAE, CNRS, Université de Tours, IFCE, UMR PRC, 37380 Nouzilly, France.
(4)Univ. Bordeaux, INRAE, UMR1286 Nutrineuro, 33076 Bordeaux, France.
(5)INRAE, UE 0332 Bourges-La Sapinière, 18390, Osmoy, France.
(6)INRAE, Université de Tours, UMR BOA, 37380 Nouzilly, France.
The common practice of artificially rearing lambs from prolific meat breeds of
sheep constitutes a welfare issue due to increased mortality rates and negative
health issues. In this multidisciplinary study, we investigated the possible
short- and mid-term advantages of artificially feeding fresh ewe's milk instead
of commercial milk replacer on lambs' growth, health and welfare. Romane lambs
were either separated from their mothers on D3 and fed with Lacaune ewes' milk
(LAC, n = 13) or milk replacer (REP, n = 15), or they were reared by their
mothers (MOT, n = 15). On D45, they were weaned, gathered in single-sex groups
until the end of the study on D150. Lamb performance and biomarkers of overall
health were assessed by measuring: growth, dirtiness of the perianal area,
enteric pathogens in the faeces, total antioxidant status and redox status
assessed by plasma reduced glutathione/oxidised glutathione ratio, and immune
response after vaccination against chlamydiosis. As an exploratory approach,
blood cell transcriptomic profiles were also investigated. Last, qualitative
behaviour assessment (QBA) was performed as an integrated welfare criterion.
Lacaune ewes' milk and REP never differed in their average daily gain but grew
less than MOT lambs in the early suckling period and just after weaning. No
effect was detected afterwards. On D30, LAC and REP lambs had lower total
antioxidant and higher redox status than MOT lambs but did not differ among
themselves. Lacaune ewes' milk and MOT had a cleaner perianal area than REP lambs
on D21, while faecal pathogen infection did not vary between the treatment
groups. After vaccination, LAC also had a stronger immune response on D90
compared to REP lambs. Transcriptome analysis performed on D150 showed
differential gene expression, mainly in relation to inflammatory, immune and cell
cycle response, between male lambs of the LAC group and those of the MOT and REP
groups. Based on QBA, LAC lambs never differed from MOT lambs in their general
activity and varied from REP only on D21; REP lambs were always more agitated
than MOT lambs. In conclusion, artificial milk feeding impaired early growth
rate, health and emotional state mainly during the milk feeding period and at
weaning. Feeding artificially reared lambs with fresh ewe's milk partly mitigated
some of the negative effects induced by milk replacer but without achieving the
full benefit of being reared by the mother.
Copyright © 2020 The Authors. Published by Elsevier B.V. All rights reserved.
Auteurs Bordeaux Neurocampus