Serotonin modulation of hippocampal functions: From anatomy to neurotherapeutics
Cristiano Bombardi, Annamaria Grandis, Nela Pivac, Marina Sagud, Guillaume Lucas, Abdeslam Chagraoui, Valérie Lemaire-Mayo, Philippe De Deurwaerdère, Giuseppe Di Giovanni
Progress in Brain Research
. 2021-01-01; : 83-158
DOI: 10.1016/BS.PBR.2021.01.031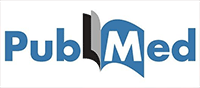 Lire sur PubMed
---
1. Prog Brain Res. 2021;261:83-158. doi: 10.1016/bs.pbr.2021.01.031. Epub 2021 Mar
10.
Serotonin modulation of hippocampal functions: From anatomy to neurotherapeutics.
Bombardi C(1), Grandis A(2), Pivac N(3), Sagud M(4), Lucas G(5), Chagraoui A(6),
Lemaire-Mayo V(7), De Deurwaerdère P(7), Di Giovanni G(8).
Author information:
(1)Department of Veterinary Medical Sciences, University of Bologna, Bologna,
Italy. Electronic address: .
(2)Department of Veterinary Medical Sciences, University of Bologna, Bologna,
Italy.
(3)Division of Molecular Medicine, Rudier Boskovic Institute, Zagreb, Croatia.
(4)Clinical Hospital Center Zagreb and School of Medicine University of Zagreb,
Zagreb, Croatia.
(5)Neurocentre Magendie, INSERM 1215, Université de Bordeaux, Bordeaux, France.
(6)Laboratory of Neuronal and Neuroendocrine Differentiation and Communication,
Institute for Research and Innovation in Biomedicine of Normandy (IRIB),
Normandie University, UNIROUEN, INSERM U1239, Rouen, France; Department of
Medical Biochemistry, Rouen University Hospital, Rouen, France.
(7)Centre National de la Recherche Scientifique, Institut des Neurosciences
Intégratives et Cognitives d'Aquitaine, UMR 5287, Bordeaux, France.
(8)Laboratory of Neurophysiology, Department of Physiology and Biochemistry,
Faculty of Medicine and Surgery, University of Malta, Msida, Malta; Neuroscience
Division, School of Biosciences, Cardiff University, Cardiff, United Kingdom.
The hippocampal region receives a dense serotoninergic innervation originating
from both medial and dorsal raphe nuclei. This innervation regulates hippocampal
activity through the activation of distinct receptor families that are expressed
in excitatory and inhibitory neurons, terminals of several afferent
neurotransmitter systems, and glial cells. Preclinical and clinical studies
indicate that hippocampal dysfunctions are involved in learning and memory
deficits, dementia, Alzheimer's disease, epilepsy and mood disorders such as
anxiety, depression and post-traumatic syndrome disorder, whereas the hippocampus
participates also in the therapeutic mechanisms of numerous medicines. Not
surprisingly, several drugs acting via 5-HT mechanisms are efficacious to some
extent in some diseases and the link between 5-HT and the hippocampus although
clear remains difficult to untangle. For this reason, we review reported data
concerning the distribution and the functional roles of the 5-HT receptors in the
hippocampal region in health and disease. The impact of the 5-HT systems on the
hippocampal function is such that the research of new 5-HT mechanisms and drugs
is still very active. It concerns notably drugs acting at the 5-HT1A,2A,2C,4,6
receptor subtypes, in addition to the already existing drugs including the
selective serotonin reuptake inhibitors.
Copyright © 2021 Elsevier B.V. All rights reserved.
DOI: 10.1016/bs.pbr.2021.01.031
PMID: 33785139 [Indexed for MEDLINE]
Auteurs Bordeaux Neurocampus