Serotonergic control of the glutamatergic neurons of the subthalamic nucleus
Luisa Ugedo, Philippe De Deurwaerdère
Progress in Brain Research
. 2021-01-01; : 423-462
DOI: 10.1016/BS.PBR.2020.11.003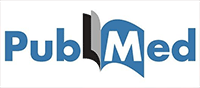 Lire sur PubMed
---
1. Prog Brain Res. 2021;261:423-462. doi: 10.1016/bs.pbr.2020.11.003. Epub 2021 Jan
15.
Serotonergic control of the glutamatergic neurons of the subthalamic nucleus.
Ugedo L(1), De Deurwaerdère P(2).
Author information:
(1)Department of Pharmacology, Faculty of Medicine and Nursing, University of the
Basque Country (UPV/EHU), Leioa, Spain. Electronic address: .
(2)Centre National de la Recherche Scientifique, Institut des Neurosciences
Intégratives et Cognitives d'Aquitaine, UMR 5287, Bordeaux, France.
The subthalamic nucleus (STN) houses a dense cluster of glutamatergic neurons
that play a central role in the functional dynamics of the basal ganglia, a group
of subcortical structures involved in the control of motor behaviors. Numerous
anatomical, electrophysiological, neurochemical and behavioral studies have
reported that serotonergic neurons from the midbrain raphe nuclei modulate the
activity of STN neurons. Here, we describe this serotonergic innervation and the
nature of the regulation exerted by serotonin (5-hydroxytryptamine, 5-HT) on STN
neuron activity. This regulation can occur either directly within the STN or at
distal sites, including other structures of the basal ganglia or cortex. The
effect of 5-HT on STN neuronal activity involves several 5-HT receptor subtypes,
including 5-HT1A, 5-HT1B, 5-HT2C and 5-HT4 receptors, which have garnered the
highest attention on this topic. The multiple regulatory effects exerted by 5-HT
are thought to be modified under pathological conditions, altering the activity
of the STN, or due to the benefits and side effects of treatments used for
Parkinson's disease, notably the dopamine precursor l-DOPA and high-frequency STN
stimulation. Originally understood as a motor center, the STN is also associated
with decision making and participates in mood regulation and cognitive
performance, two domains of personality that are also regulated by 5-HT. The
literature concerning the link between 5-HT and STN is already important, and the
functional overlap is evident, but this link is still not entirely understood.
The understanding of this link between 5-HT and STN should be increased due to
the possible importance of this regulation in the control of fronto-STN loops and
inherent motor and non-motor behaviors.
Copyright © 2021 Elsevier B.V. All rights reserved.
DOI: 10.1016/bs.pbr.2020.11.003
PMID: 33785138 [Indexed for MEDLINE]
Auteurs Bordeaux Neurocampus