Saffron Extract-Induced Improvement of Depressive-Like Behavior in Mice Is Associated with Modulation of Monoaminergic Neurotransmission
Camille Monchaux De Oliveira
, Line Pourtau,
Sylvie Vancassel
, Camille Pouchieu,
Lucile Capuron
, David Gaudout,
Nathalie Castanon
Nutrients
. 2021-03-11; 13(3): 904
DOI: 10.3390/nu13030904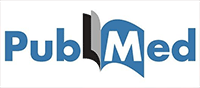 Lire sur PubMed
---
Depressive disorders represent a major public health concern and display a continuously rising prevalence. Importantly, a large proportion of patients develops aversive side effects and/or does not respond properly to conventional antidepressants. These issues highlight the need to identify further therapeutic strategies, including nutritional approaches using natural plant extracts with known beneficial impacts on health. In that context, growing evidence suggests that saffron could be a particularly promising candidate. This preclinical study aimed therefore to test its antidepressant-like properties in mice and to decipher the underlying mechanisms by focusing on monoaminergic neurotransmission, due to its strong implication in mood disorders. For this purpose, the behavioral and neurobiochemical impact of a saffron extract, Safr'Inside™ (6.5 mg/kg per os) was measured in naïve mice. Saffron extract reduced depressive-like behavior in the forced swim test. This behavioral improvement was associated with neurobiological modifications, particularly changes in serotonergic and dopaminergic neurotransmission, suggesting that Safr'Inside™ may share common targets with conventional pharmacological antidepressants. This study provides useful information on the therapeutic relevance of nutritional interventions with saffron extracts to improve management of mood disorders.
Auteurs Bordeaux Neurocampus