Retinoid hyposignaling contributes to aging-related decline in hippocampal function in short-term/working memory organization and long-term declarative memory encoding in mice
F. Mingaud, C. Mormede, N. Etchamendy, N. Mons, B. Niedergang, M. Wietrzych, V. Pallet, R. Jaffard, W. Krezel, P. Higueret, A. Marighetto
Journal of Neuroscience
. 2008-01-02; 28(1): 279-291
DOI: 10.1523/JNEUROSCI.4065-07.2008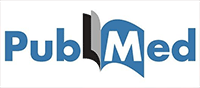 Lire sur PubMed
---
1. J Neurosci. 2008 Jan 2;28(1):279-91. doi: 10.1523/JNEUROSCI.4065-07.2008.
Retinoid hyposignaling contributes to aging-related decline in hippocampal
function in short-term/working memory organization and long-term declarative
memory encoding in mice.
Mingaud F(1), Mormede C, Etchamendy N, Mons N, Niedergang B, Wietrzych M, Pallet
V, Jaffard R, Krezel W, Higueret P, Marighetto A.
Author information:
(1)Centre Neurosciences Intégratives et Cognitives, Université Bordeaux 1, Centre
National de la Recherche Scientifique, Unité Mixte de Recherche 5228, 33405
Talence, France.
An increasing body of evidence indicates that the vitamin A metabolite retinoic
acid (RA) plays a role in adult brain plasticity by activating gene transcription
through nuclear receptors. Our previous studies in mice have shown that a
moderate downregulation of retinoid-mediated transcription contributed to
aging-related deficits in hippocampal long-term potentiation and long-term
declarative memory (LTDM). Here, knock-out, pharmacological, and nutritional
approaches were used in a series of radial-arm maze experiments with mice to
further assess the hypothesis that retinoid-mediated nuclear events are causally
involved in preferential degradation of hippocampal function in aging. Molecular
and behavioral findings confirmed our hypothesis. First, a lifelong vitamin A
supplementation, like short-term RA administration, was shown to counteract the
aging-related hippocampal (but not striatal) hypoexpression of a
plasticity-related retinoid target-gene, GAP43 (reverse transcription-PCR
analyses, experiment 1), as well as short-term/working memory (STWM)
deterioration seen particularly in organization demanding trials (STWM task,
experiment 2). Second, using a two-stage paradigm of LTDM, we demonstrated that
the vitamin A supplementation normalized memory encoding-induced recruitment of
(hippocampo-prefrontal) declarative memory circuits, without affecting (striatal)
procedural memory system activity in aged mice (Fos neuroimaging, experiment 3A)
and alleviated their LTDM impairment (experiment 3B). Finally, we showed that
(knock-out, experiment 4) RA receptor beta and retinoid X receptor gamma, known
to be involved in STWM (Wietrzych et al., 2005), are also required for LTDM.
Hence, aging-related retinoid signaling hypoexpression disrupts hippocampal
cellular properties critically required for STWM organization and LTDM formation,
and nutritional vitamin A supplementation represents a preventive strategy. These
findings are discussed within current neurobiological perspectives questioning
the historical consensus on STWM and LTDM system partition.
DOI: 10.1523/JNEUROSCI.4065-07.2008
PMID: 18171945 [Indexed for MEDLINE]
---
Auteurs Bordeaux Neurocampus