Preventive Effects of Baclofen but Not Diazepam on Hippocampal Memory and Glucocorticoid Alterations After Prolonged Alcohol Withdrawal in Mice
Henkous Nadia
,
Martins Fabienne
, Christophe Pierard,
Mons Nicole
,
Beracochea Daniel
Front. Psychiatry
. 2022-05-24; 13:
DOI: 10.3389/fpsyt.2022.799225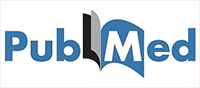 Lire sur PubMed
---
Our study aims at comparing in C57/Bl male mice, the impact of repeated injections of baclofen (an agonist of GABAB receptor) or diazepam (a benzodiazepine acting through a positive allosteric modulation of GABAA receptor) administered during the alcohol-withdrawal period on hippocampus-dependent memory impairments and brain regional glucocorticoid dysfunction after a short (1-week) or a long (4-week) abstinence. Hence, mice were submitted to a 6-month alcohol consumption (12%v/v) and were progressively withdrawn to water. Then, after a 1- or 4-weeks abstinence, they were submitted to a contextual memory task followed by measurements of corticosterone concentrations in the dorsal hippocampus (dHPC), the ventral hippocampus (vHPC) and the prefrontal cortex (PFC). Results showed that 1- and 4-week withdrawn mice exhibited a severe memory deficit and a significant abnormal rise of the test-induced increase of corticosterone (TICC) in the dHPC, as compared to water-controls or to mice still under alcohol consumption. Repeated daily systemic administrations of decreasing doses of diazepam (ranged from 0.5 to 0.12 mg/kg) or baclofen (ranged from 1.5 to 0.37 mg/kg) during the last 15 days of the withdrawal period, normalized both memory and TICC scores in the dHPC in 1-week withdrawn animals; in contrast, only baclofen-withdrawn mice showed both normal memory performance and TICC scores in the dHPC after a 4-week withdrawal period. In conclusion, the memory improvement observed in 4-week withdrawn mice administered with baclofen stem from the protracted normalization of glucocorticoid activity in the dHPC, a phenomenon encountered only transitorily in diazepam-treated withdrawn mice.
Auteurs Bordeaux Neurocampus