Nutritional n-3 polyunsaturated fatty acids deficiency alters cannabinoid receptor signaling pathway in the brain and associated anxiety-like behavior in mice
Thomas Larrieu, Charlotte Madore, Corinne Joffre, Sophie Layé
J Physiol Biochem
. 2012-06-16; 68(4): 671-681
DOI: 10.1007/s13105-012-0179-6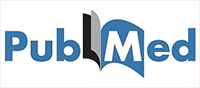 Lire sur PubMed
---
1. J Physiol Biochem. 2012 Dec;68(4):671-81. doi: 10.1007/s13105-012-0179-6. Epub
2012 Jun 16.
Nutritional n-3 polyunsaturated fatty acids deficiency alters cannabinoid
receptor signaling pathway in the brain and associated anxiety-like behavior in
mice.
Larrieu T(1), Madore C, Joffre C, Layé S.
Author information:
(1)Nutrition et Neurobiologie Intégrée, INRA UMR 1286, Bâtiment UFR Pharmacie 2°
tranche, 2° étage, Case courrier 34, Université Victor Ségalen, 146 rue Léo
Saignat, 33076 Bordeaux Cedex, France.
N-3 polyunsaturated fatty acids (PUFAs) cannot be synthesized de novo in mammals
and need to be provided by dietary means. In the brain, the main n-3 PUFA is
docosahexaenoic acid (DHA), which is a key component of neuronal membranes. A low
dietary level of DHA has been associated with increased risk of developing
neuropsychiatric diseases; however, the mechanisms involved remain to be
determined. In this study, we found that long-term exposure to an n-3 deficient
diet decreases the level of DHA in the brain and impairs the cannabinoid receptor
signaling pathway in mood-controlling structures. In n-3 deficient mice, the
effect of the cannabinoid agonist WIN55,212-2 in an anxiety-like behavior test
was abolished. In addition, the cannabinoid receptor signaling pathways were
altered in the prefrontal cortex and the hypothalamus. Consequently, our data
suggest that behavioral changes linked to an n-3 dietary deficiency are due to an
alteration in the endocannabinoid system in specific brain areas.
DOI: 10.1007/s13105-012-0179-6
PMID: 22707188 [Indexed for MEDLINE]
Auteurs Bordeaux Neurocampus