Neuroanatomy: Tool for functional localization, key to brain organization
N. Tzourio-Mazoyer, P.Y. Hervé, B. Mazoyer
NeuroImage
. 2007-10-01; 37(4): 1059-1060
DOI: 10.1016/j.neuroimage.2007.02.007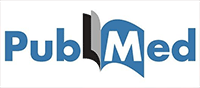 Lire sur PubMed
---
1. Neuroimage. 2007 Oct 1;37(4):1059-60; discussion 1066-8. Epub 2007 Sep 5.
Neuroanatomy: tool for functional localization, key to brain organization.
Tzourio-Mazoyer N(1), Hervé PY, Mazoyer B.
Author information:
(1)Groupe d'Imagerie Neurofonctionnelle, UMR6194 GIP Cyceron, BP 5229, Caen
14074, CNRS/CEA/Université de Caen and Paris 5, France.
Comment on
Neuroimage. 2007 Oct 1;37(4):1033-41; discussion 1050-8.
The article by Devlin and Poldrack reminds researchers in the functional
neuroimaging domain of the importance of anatomical expertise for functional
activation localization. In line with this article, we highlight that macroscopic
neuroanatomy should not be considered solely as a landmark system but also as one
of the foundations of the functional organization of the brain.
DOI: 10.1016/j.neuroimage.2007.02.007
PMID: 17822924 [Indexed for MEDLINE]
Auteurs Bordeaux Neurocampus