Neuroanatomical study of the A11 diencephalospinal pathway in the non-human primate.
Quentin Barraud, Ibrahim Obeid, Incarnation Aubert, Gregory Barrière, Hugues Contamin, Steve McGuire, Paula Ravenscroft, Gregory Porras, François Tison, Erwan Bezard, Imad Ghorayeb
PLoS ONE
. 2010-10-13; 5(10): e13306
DOI: 10.1371/journal.pone.0013306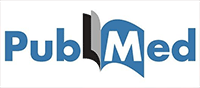 Lire sur PubMed
---
BACKGROUND: The A11 diencephalospinal pathway is crucial for sensorimotor integration and pain control at the spinal cord level. When disrupted, it is thought to be involved in numerous painful conditions such as restless legs syndrome and migraine. Its anatomical organization, however, remains largely unknown in the non-human primate (NHP). We therefore characterized the anatomy of this pathway in the NHP.
METHODS AND FINDINGS: In situ hybridization of spinal dopamine receptors showed that D1 receptor mRNA is absent while D2 and D5 receptor mRNAs are mainly expressed in the dorsal horn and D3 receptor mRNA in both the dorsal and ventral horns. Unilateral injections of the retrograde tracer Fluoro-Gold (FG) into the cervical spinal enlargement labeled A11 hypothalamic neurons quasi-exclusively
among dopamine areas. Detailed immunohistochemical analysis suggested that these FG-labeled A11 neurons are tyrosine hydroxylase-positive but dopa-decarboxylase and dopamine transporter-negative, suggestive of a L-DOPAergic nucleus. Stereological cell count of A11 neurons revealed that this group is composed by 4002±501 neurons per side. A 1-methyl-4-phenyl-1, 2, 3, 6-tetrahydropyridine (MPTP) intoxication with subsequent development of a parkinsonian syndrome produced a 50% neuronal cell loss in the A11 group.
CONCLUSION: The diencephalic A11 area could be the major source of L-DOPA in the NHP spinal cord, where it may play a role in the modulation of sensorimotor integration through D2 and D3 receptors either directly or indirectly via dopamine formation in spinal dopa-decarboxylase-positives cells.
Auteurs Bordeaux Neurocampus