Maternal high-fat diet prevents developmental programming by early-life stress
M Rincel, A L Lépinay, P Delage, J Fioramonti, V S Théodorou, S Layé, M Darnaudéry
Transl Psychiatry
. 2016-11-01; 6(11): e966-e966
DOI: 10.1038/tp.2016.235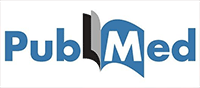 Lire sur PubMed
---
Rincel M(1)(2), Lépinay AL(1)(2), Delage P(1)(2), Fioramonti J(3), Théodorou VS(3), Layé S(1)(2), Darnaudéry M(1)(2).
Author information:
(1)INRA, Nutrition et Neurobiologie Intégrée, UMR1286, Bordeaux, France.
(2)Université de Bordeaux, Nutrition et Neurobiologie Intégrée, UMR1286,
Bordeaux, France.
(3)INRA, Toxalim, UMR1331, Toulouse, France.
Anxiety disorders and depression are well-documented in subjects exposed to
adverse childhood events. Recently, maternal obesity and/or maternal consumption
of high-fat diets (HFD) have been also proposed as risk factors for offspring
mental health. Here using an animal model in rats, we explored the combinatorial
effects of a maternal HFD (40% of energy from fat without impact on maternal
weight; during gestation and lactation) and maternal separation (MS) in
offspring. In the prefrontal cortex (PFC) of pups, MS led to changes in the
expression of several genes such as Bdnf (brain derived neurotrophic factor),
5HT-r1a (serotonin receptor 1a) and Rest4 (neuron-restrictive silencer element,
repressor element 1, silencing transcription factor (Rest), splicing variant 4).
Surprisingly, perinatal HFD strongly attenuated the developmental alterations
induced by MS. Furthermore, maternal HFD totally prevented the endophenotypes
(anxiety, spatial memory, social behavior, hypothalamic-pituitary-adrenal (HPA)
axis response to stress, hippocampal neurogenesis and visceral pain) associated
with MS at adulthood. Finally, we also demonstrated that HFD intake reduced
anxiety and enhanced maternal care in stressed dams. Overall, our data suggest
that a HFD restricted to gestation and lactation, which did not lead to
overweight in dams, had limited effects in unstressed offspring, highlighting the
role of maternal obesity, rather than fat exposure per se, on brain vulnerability
during development.
DOI: 10.1038/tp.2016.235
PMCID: PMC5290357
PMID: 27898075 [Indexed for MEDLINE]
Auteurs Bordeaux Neurocampus