Mass spectrometry imaging of mice brain lipid profile changes over time under high fat diet
Gianluca Sighinolfi, Samantha Clark, Landry Blanc,
Daniela Cota
, Boutayna Rhourri-Frih
Sci Rep
. 2021-10-04; 11(1):
DOI: 10.1038/s41598-021-97201-x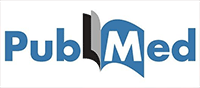 Lire sur PubMed
---
Overweight and obesity have been shown to significantly affect brain structures and size. Obesity has been associated with cerebral atrophy, alteration of brain functions, including cognitive impairement, and psychiatric diseases such as depression. Given the importance of lipids in the structure of the brain, here, by using 47 mice fed a high fat diet (HFD) with 60% calories from fat (40% saturated fatty acids) and 20% calories from carbohydrates and age-matched control animals on a normal chow diet, we examined the effects of HFD and diet-induced obesity on the brain lipidome. Using a targeted liquid chromatography mass spectrometry analysis and a non-targeted mass spectrometry MALDI imaging approach, we show that the relative concentration of most lipids, in particular brain phospholipids, is modified by diet-induced obesity (+ 40%of body weight). Use of a non-targeted MALDI-MS imaging approach further allowed define cerebral regions of interest (ROI) involved in eating behavior and changes in their lipid profile. Principal component analysis (PCA) of the obese/chow lipidome revealed persistence of some of the changes in the brain lipidome of obese animals even after their switch to chow feeding and associated weight loss. Altogether, these data reveal that HFD feeding rapidly modifies the murine brain lipidome. Some of these HFD-induced changes persist even after weight loss, implying that some brain sequelae caused by diet-induced obesity are irreversible.
Auteurs Bordeaux Neurocampus