Maintained Expression of the Planar Cell Polarity Molecule Vangl2 and Reformation of Hair Cell Orientation in the Regenerating Inner Ear
Mark E. Warchol, Mireille Montcouquiol
JARO
. 2010-02-23; 11(3): 395-406
DOI: 10.1007/s10162-010-0209-4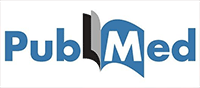 Lire sur PubMed
---
1. J Assoc Res Otolaryngol. 2010 Sep;11(3):395-406. doi: 10.1007/s10162-010-0209-4.
Epub 2010 Feb 23.
Maintained expression of the planar cell polarity molecule Vangl2 and reformation
of hair cell orientation in the regenerating inner ear.
Warchol ME(1), Montcouquiol M.
Author information:
(1)Fay and Carl Simons Center for the Biology of Hearing and Deafness, Department
of Otolaryngology, Washington University School of Medicine, 660 South Euclid
Ave., St. Louis, MO 63110, USA.
The avian inner ear possesses a remarkable ability to regenerate sensory hair
cells after ototoxic injury. Regenerated hair cells possess phenotypes and
innervation that are similar to those found in the undamaged ear, but little is
known about the signaling pathways that guide hair cell differentiation during
the regenerative process. The aim of the present study was to examine the factors
that specify the orientation of hair cell stereocilia bundles during
regeneration. Using organ cultures of the chick utricle, we show that hair cells
are properly oriented after having regenerated entirely in vitro and that
orientation is not affected by surgical removal of the striolar reversal zone.
These results suggest that the orientation of regenerating stereocilia is not
guided by the release of a diffusible morphogen from the striolar reversal zone
but is specified locally within the regenerating sensory organ. In order to
determine the nature of the reorientation cues, we examined the expression
patterns of the core planar cell polarity molecule Vangl2 in the normal and
regenerating utricle. We found that Vangl2 is asymmetrically expressed on cells
within the sensory epithelium and that this expression pattern is maintained
after ototoxic injury and throughout regeneration. Notably, treatment with a
small molecule inhibitor of c-Jun-N-terminal kinase disrupted the orientation of
regenerated hair cells. Both of these results are consistent with the hypothesis
that noncanonical Wnt signaling guides hair cell orientation during regeneration.
DOI: 10.1007/s10162-010-0209-4
PMCID: PMC2914242
PMID: 20177731 [Indexed for MEDLINE]
---
Auteurs Bordeaux Neurocampus