Lipoprotein (a), birth weight and neonatal stroke.
Cyrille Renaud, Christine Bonneau, Emilie Presles, Silvy Laporte, Arnaud Depeyre, Marie-Noëlle Varlet, Stéphane Chabrier
Neonatology
. 2010-01-01; 98(3): 225-228
DOI: 10.1159/000281015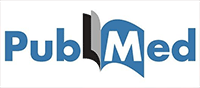 Lire sur PubMed
---
Renaud C(1), Bonneau C, Presles E, Laporte S, Depeyre A, Varlet MN, Chabrier S;
AVCnn Group.
Collaborators: Testard H, Nzonzila J, Othmani K, Butrolle M, Laboureau JP,
Lamoureux-Toth S, Masson P, Apéré H, Jouvencel P, Rivera S, Razafimanantsoa L,
Thiriez G, Lachassine C, Mignot C, Audic-Gérard F, Brochard S, Laparra V, Lefranc
J, Peudenier S, Lecine T, Meier N, Gay S, Matta R, Gajdos V, Lecomte B, Raqbi M,
Tahraoui L, Barnérias C, Layouni I, Yousef N, d'Heilly N, Granier M, Saunier P,
Cneude F, Landrieu P, Legrez V, Tardieu M, Pierrat V, Agudze E, Laroche C, Ville
D, Garcia-Méric P, Roubertie A, Bru M, Nguyen The Tiche S, Perrier J, Routon MC,
Delour L, Mallet S, Aujard Y, Farnoux C, Husson I, Rajguru M, Saizou C, Mokhtari
M, Villega F, Blanc T, Charollais A, Marret S, Retbi JM, Bolot P, Chabrier S,
Cheuret E, Glorieux I, Montjaux N, Lebon S, Le Tallec JY, Lakhdari Y, Saliba E,
Benbrik N, Soupre D, Caliho A, Coudy C, Ringenbach C, Blanc N, Boivin MJ, Guillot
F, Allard D, Husson B, Varlet MN, Tardy B.
Author information:
(1)Groupe de recherche sur la thrombose, EA 3065, Université Saint-Etienne,
Saint-Etienne, France.
BACKGROUND: Elevated lipoprotein (Lp) (a) is the most common genetically
determined risk factor found in babies with perinatal ischemic stroke. The
influence of maternal Lp(a) has not been studied extensively to date.
OBJECTIVES: To investigate the role of Lp(a) in our population of neonates with
stroke.
METHODS: In a prospective uncontrolled cohort of term-born children with neonatal
arterial ischemic stroke, Lp(a) levels were investigated in 69 mothers and 69
children. Paternal Lp(a) was not explored.
RESULTS: An increased Lp(a) level was found in 26 mothers [38%; 95% confidence
interval (CI) 28-50%] and in 15 children (22%; 95% CI 13-33%). Both rates were
higher than the reference range reported in the general Caucasian population (10%
in adults and 5% in children). Additionally, there was a correlation between
maternal and infantile Lp(a) levels (p < 0.0001) and between elevated maternal
Lp(a) level and lower birth weight (p = 0.027).
CONCLUSIONS: Elevated maternal Lp(a) is apparently a risk factor for neonatal
arterial ischemic stroke. We speculate that the pathological mechanism of this
relation may be mediated through a dysfunction of the placental vascularization.
Copyright © 2010 S. Karger AG, Basel.
DOI: 10.1159/000281015
PMID: 20428016 [Indexed for MEDLINE]
Auteurs Bordeaux Neurocampus