Lack of cadherins Celsr2 and Celsr3 impairs ependymal ciliogenesis, leading to fatal hydrocephalus
Fadel Tissir, Yibo Qu, Mireille Montcouquiol, Libing Zhou, Kouji Komatsu, Dongbo Shi, Toshihiko Fujimori, Jason Labeau, Donatienne Tyteca, Pierre Courtoy, Yves Poumay, Tadashi Uemura, Andre M Goffinet
Nat Neurosci
. 2010-05-16; 13(6): 700-707
DOI: 10.1038/nn.2555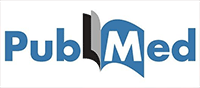 Lire sur PubMed
---
1. Nat Neurosci. 2010 Jun;13(6):700-7. doi: 10.1038/nn.2555. Epub 2010 May 16.
Lack of cadherins Celsr2 and Celsr3 impairs ependymal ciliogenesis, leading to
fatal hydrocephalus.
Tissir F(1), Qu Y, Montcouquiol M, Zhou L, Komatsu K, Shi D, Fujimori T, Labeau
J, Tyteca D, Courtoy P, Poumay Y, Uemura T, Goffinet AM.
Author information:
(1)Université catholique de Louvain, Institute of Neuroscience, Developmental
Neurobiology, Brussels, Belgium.
Comment in
Nat Neurosci. 2010 Jun;13(6):654-5.
Ependymal cells form the epithelial lining of cerebral ventricles. Their apical
surface is covered by cilia that beat in a coordinated fashion to facilitate
circulation of the cerebrospinal fluid (CSF). The genetic factors that govern the
development and function of ependymal cilia remain poorly understood. We found
that the planar cell polarity cadherins Celsr2 and Celsr3 control these
processes. In Celsr2-deficient mice, the development and planar organization of
ependymal cilia are compromised, leading to defective CSF dynamics and
hydrocephalus. In Celsr2 and Celsr3 double mutant ependyma, ciliogenesis is
markedly impaired, resulting in lethal hydrocephalus. The membrane distribution
of Vangl2 and Fzd3, two key planar cell polarity proteins, was disturbed in
Celsr2 mutants, and even more so in Celsr2 and Celsr3 double mutants. Our
findings suggest that planar cell polarity signaling is involved in ependymal
cilia development and in the pathophysiology of hydrocephalus, with possible
implications in other ciliopathies.
DOI: 10.1038/nn.2555
PMID: 20473291 [Indexed for MEDLINE]
---
Auteurs Bordeaux Neurocampus