Is addictive-like eating an overlooked stroke risk factor? A study case.
Y. Rabat, S. Berthoz, I. Sibon
Eat Weight Disord
. 2021-02-09; :
DOI: 10.1007/s40519-021-01115-6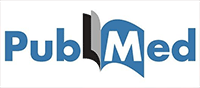 Lire sur PubMed
---
Rabat Y(1), Berthoz S(#)(2)(3), Sibon I(#)(2)(4).
Author information:
(1)Univ. Bordeaux, CNRS, EPHE, INCIA, UMR 5287, 33000, Bordeaux, France. .
(2)Univ. Bordeaux, CNRS, EPHE, INCIA, UMR 5287, 33000, Bordeaux, France.
(3)Department of Psychiatry for Adolescents and Young Adults, Institut Mutualiste Montsouris, Paris, France.
(4)Stroke Unit, Department of Neurology, CHU Bordeaux, Bordeaux, France.
(#)Contributed equally
PURPOSE: While stroke is already considered a nutrition-related disease, the prevalence of the broad array of disordered eating behaviors is under-reported in this disease. We describe the case of a stroke in a young woman following a recent food addiction to fatty-sweet food.
METHODS: She was diagnosed with a Night-Eating-Syndrome, with a loss-of-control exclusively towards sugary carbohydrates used to manage her insomnia and distress, and her consummatory behaviors were investigated.
RESULTS: This case report illustrates a self-medication of a significant psychological distress by shifting from a healthy diet to an overconsumption of hyper-palatable foods, triggering an addiction disorder. The related hypertriglyceridemia, on top of chronic smoking, contributed to the development of an atherosclerotic plaque and thrombus formation.
CONCLUSION: Food addiction might be considered as an emerging stroke risk factor. We suggest it fosters the need to take into consideration addictive-like eating behaviors and associated mental disorders in the primary and secondary prevention of stroke. This may be particularly relevant for the prevention of stroke in women as they are more prone to comfort their emotions with food.
LEVEL OF EVIDENCE: V, descriptive study.
Auteurs Bordeaux Neurocampus