Insomnia evaluation and treatment during peripartum: a joint position paper from the European Insomnia Network task force "Sleep and Women," the Italian Marcè Society and international experts task force for perinatal mental health
Laura Palagini, Alessandra Bramante, Chiara Baglioni, Nicole Tang, Luigi Grassi,
Ellemarije Altena
, Anna F. Johann, Pierre Alexis Geoffroy, Giovanni Biggio, Claudio Mencacci, Verinder Sharma, Dieter Riemann
Arch Womens Ment Health
. 2022-04-13; 25(3): 561-575
DOI: 10.1007/s00737-022-01226-8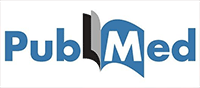 Lire sur PubMed
---
Insomnia symptoms are frequent during peripartum and are considered risk factors for peripartum psychopathology. Assessing and treating insomnia and related conditions of sleep loss during peripartum should be a priority in the clinical practice. The aim of this paper was to conduct a systematic review on insomnia evaluation and treatment during peripartum which may be useful for clinicians. The literature review was carried out between January 2000 and May 2021 on the evaluation and treatment of insomnia during the peripartum period. The PubMed, PsycINFO, and Embase electronic databases were searched for literature published according to the PRISMA guidance with several combinations of search terms "insomnia" and "perinatal period" or "pregnancy" or "post partum" or "lactation" or "breastfeeding" and "evaluation" and "treatment." Based on this search, 136 articles about insomnia evaluation and 335 articles on insomnia treatment were found and we conducted at the end a narrative review. According to the inclusion/exclusion criteria, 41 articles were selected for the evaluation part and 22 on the treatment part, including the most recent meta-analyses and systematic reviews. Evaluation of insomnia during peripartum, as for insomnia patients, may be conducted at least throughout a clinical interview, but specific rating scales are available and may be useful for assessment. Cognitive behavioral therapy for insomnia (CBT-I), as for insomnia patients, should be the preferred treatment choice during peripartum, and it may be useful to also improve mood, anxiety symptoms, and fatigue. Pharmacological treatment may be considered when women who present with severe forms of insomnia symptoms do not respond to nonpharmacologic therapy.
Auteurs Bordeaux Neurocampus