Insomnia and poor sleep quality during peripartum: a family issue with potential long term consequences on mental health.
Chiara Baglioni, Nicole K. Y. Tang, Anna F. Johann,
Ellemarije Altena
, Alessandra Bramante, Dieter Riemann, Laura Palagini
The Journal of Maternal-Fetal & Neonatal Medicine
. 2020-12-02; : 1-9
DOI: 10.1080/14767058.2020.1854718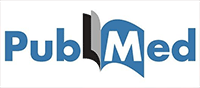 Lire sur PubMed
---
Author information:
(1)Department of Psychiatry and Psychotherapy, Medical Center-University of Freiburg, Faculty of Medicine, University of Freiburg, Freiburg, Germany.
(2)Department of Human Sciences, University of Rome 'G. Marconi' – Telematic, Rome, Italy.
(3)Department of Psychology, University of Warwick, Warwick, UK.
(4)Medical Psychology and Medical Sociology, Faculty of Medicine, University of Freiburg, Freiburg, Germany.
(5)UMR 5287, Institut de Neurosciences Intégratives et Cognitives d'Aquitaine, Neuroimagerie et Cognition Humaine, CNRS, Université de Bordeaux, Bordeaux, France.
(6)Italian Section of Marcè Society for Perinatal Mental Health, Busto Arsizio, Italy.
(7)Psychiatric Clinic, Department of Experimental and Clinic Medicine, Section of Psychiatry, University of Pisa, Pisa, Italy.
BACKGROUND: Improving maternal's health is a worldwide priority. Sleep is a fundamental operating state of the central nervous system and it may be one of the most important psychophysiological processes for brain function and mental health. The study of maternal sleep problem including insomnia, however, implies deepening our understanding of family context. Family systems are dynamic and involve reciprocal interactions among members during day and night. So far, however, maternal and children's sleep has been rarely studied in a family perspective, and paternal sleep has often been neglected.
METHODS: The present work summarizes in a narrative review the state of the art of our current knowledge on the role of insomnia and poor quality of sleep for mental health in all family members in the peripartum period. The mother, the father, the child and the family interactive perspectives are considered.
RESULTS: Insomnia and poor sleep problems are frequent in all family members during peripartum. Poor sleep and insomnia symptoms are recognized as important risk factors for mental health in adults and children. Despite this alarming evidence, sleep is rarely assessed in clinical contexts. CONCLUSIONS: Clinical implications include the utmost relevance of assessing sleep problems during pregnancy and early post-partum. Insomnia and poor sleep quality should be evaluated and treated in the clinical practice by using a « family perspective. »
Auteurs Bordeaux Neurocampus