In vivo evidence that TRAF4 is required for central nervous system myelin homeostasis
Sébastien Blaise, Marie Kneib, Adrien Rousseau, Frederic Gambino, Marie-Pierre Chenard, Nadia Messadeq, Martine Muckenstrum, Fabien Alpy, Catherine Tomasetto, Yann Humeau, Marie-Christine Rio
PLoS ONE
. 2012-02-17; 7(2): e30917
DOI: 10.1371/journal.pone.0030917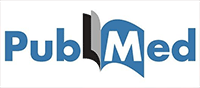 Lire sur PubMed
---
1. PLoS One. 2012;7(2):e30917. doi: 10.1371/journal.pone.0030917. Epub 2012 Feb 17.
In vivo evidence that TRAF4 is required for central nervous system myelin
homeostasis.
Blaise S(1), Kneib M, Rousseau A, Gambino F, Chenard MP, Messadeq N, Muckenstrum
M, Alpy F, Tomasetto C, Humeau Y, Rio MC.
Author information:
(1)Functional Genomics and Cancer Department, Centre National de la Recherche
Scientifique UMR7104, Institut National de la Santé et de la Recherche Médicale
U964, Université de Strasbourg, Illkirch, France.
Tumor Necrosis Factor Receptor-Associated Factors (TRAFs) are major signal
transducers for the TNF and interleukin-1/Toll-like receptor superfamilies.
However, TRAF4 does not fit the paradigm of TRAF function in immune and
inflammatory responses. Its physiological and molecular functions remain poorly
understood. Behavorial analyses show that TRAF4-deficient mice (TRAF4-KO) exhibit
altered locomotion coordination typical of ataxia. TRAF4-KO central nervous
system (CNS) ultrastructure shows strong myelin perturbation including
disorganized layers and disturbances in paranode organization. TRAF4 was
previously reported to be expressed by CNS neurons. Using primary cell culture,
we now show that TRAF4 is also expressed by oligodendrocytes, at all stages of
their differentiation. Moreover, histology and electron microscopy show
degeneration of a high number of Purkinje cells in TRAF4-KO mice, that was
confirmed by increased expression of the Bax pro-apoptotic marker
(immunofluorescence), TUNEL analysis, and caspase-3 activation and PARP1 cleavage
(western blotting). Consistent with this phenotype, MAG and NogoA, two
myelin-induced neurite outgrowth inhibitors, and their neuron partners, NgR and
p75NTR were overexpressed (Q-RT-PCR and western blotting). The strong increased
phosphorylation of Rock2, a RhoA downstream target, indicated that the
NgR/p75NTR/RhoA signaling pathway, known to induce actin cytoskeleton
rearrangement that favors axon regeneration inhibition and neuron apoptosis, is
activated in the absence of TRAF4 (western blotting). Altogether, these results
provide conclusive evidence for the pivotal contribution of TRAF4 to myelination
and to cerebellar homeostasis, and link the loss of TRAF4 function to
demyelinating or neurodegenerative diseases.
DOI: 10.1371/journal.pone.0030917
PMCID: PMC3281907
PMID: 22363515 [Indexed for MEDLINE]
Auteurs Bordeaux Neurocampus