In vitro zinc supplementation alters synaptic deficits caused by autism spectrum disorder-associated Shank2 point mutations in hippocampal neurons
Yukti Vyas
, Yewon Jung, Kevin Lee, Craig C. Garner, Johanna M. Montgomery
Mol Brain
. 2021-06-24; 14(1):
DOI: 10.1186/s13041-021-00809-3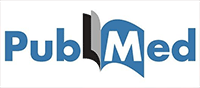 Lire sur PubMed
---
Autism Spectrum Disorders (ASDs) are neurodevelopmental disorders characterised by deficits in social interactions and repetitive behaviours. ASDs have a strong genetic basis with mutations involved in the development and function of neural circuitry. Shank proteins act as master regulators of excitatory glutamatergic synapses, and Shank mutations have been identified in people with ASD. Here, we have investigated the impact of ASD-associated Shank2 single nucleotide variants (SNVs) at the synaptic level, and the potential of in vitro zinc supplementation to prevent synaptic deficits. Dissociated rat hippocampal cultures expressing enhanced green fluorescent protein (EGFP) tagged Shank2-Wildtype (WT), and ASD-associated Shank2 single nucleotide variants (SNVs: S557N, V717F, and L1722P), were cultured in the absence or presence of 10 μM zinc. In comparison to Shank2-WT, ASD-associated Shank2 SNVs induced significant decreases in synaptic density and reduced the frequency of miniature excitatory postsynaptic currents. These structural and functional ASD-associated synaptic deficits were prevented by chronic zinc supplementation and further support zinc supplementation as a therapeutic target in ASD.
Auteurs Bordeaux Neurocampus