Impaired development of hippocampal mossy fibre synapses in mouse mutants for the presynaptic scaffold protein Bassoon.
Frederic Lanore, Christophe Blanchet, Anna Fejtova, Paulo Pinheiro, Karin Richter, Detlef Balschun, Eckart Gundelfinger, Christophe Mulle
The Journal of Physiology
. 2010-06-14; 588(12): 2133-2145
DOI: 10.1113/jphysiol.2009.184929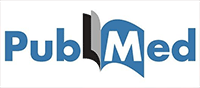 Lire sur PubMed
---
Bassoon, a protein highly concentrated at the synaptic active zone, is thought to participate in the organization of the cytomatrix at the site of neurotransmitter release. Bassoon is amongst the first proteins to accumulate at newly formed synaptic junctions, raising the question of the functional role of this protein in the early stages of synaptic development. Here we show that the course of synaptic maturation of hippocampal mossy fibre (MF) synapses (glutamatergic synapses with multiple release sites) is markedly altered during the first 2 weeks of postnatal development in mutant mice lacking the central region of Bassoon (Bsn(-/-) mice). At postnatal day 7 (P7), Bsn(-/-) mice display large amplitude MF-EPSCs with decreased paired pulse ratios, an abnormality which may be linked to deficits in the organization of the presynaptic active zone. Surprisingly, 1 week later, decreased MF-EPSCs amplitude is observed in Bsn(-/-)
mice, consistent with the inactivation of a subset of synaptic release sites. Finally, at more mature states a decreased posttetanic potentiation is observed at MF-synapses. These results support the notion that Bassoon is important for organizing the presynaptic active zone during the postnatal maturation of glutamatergic synapses.
Auteurs Bordeaux Neurocampus