Impact of dietary vitamin A on striatal function in adult rats.
Anaïs Marie
,
Rémi Kinet
,
Jean‐Christophe Helbling
,
Morgane Darricau
,
Serge Alfos
, Mathieu Di Miceli,
Maria‐Florencia Angelo
,
Aline Foury
, Emmanuel Richard,
Pierre Trifilieff
,
Nicolas P. Mallet
,
Clementine Bosch‐Bouju
The FASEB Journal
. 2023-07-01; 37(8):
DOI: 10.1096/fj.202300133r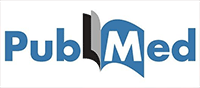 Lire sur PubMed
---
Marie A(1), Kinet R(2)(3), Helbling JC(1), Darricau M(1)(2)(3), Alfos S(1), Di Miceli M(4), Angelo MF(1), Foury A(1), Richard E(5), Trifilieff P(1), Mallet NP(2)(3), Bosch-Bouju C(1).
Author information:
(1) INRAE, Bordeaux INP, NutriNeuro, UMR 1286, University of Bordeaux, Bordeaux, France.
(2) Institut des Maladies Neurodégénératives, UMR 5293, University of Bordeaux, Bordeaux, France.
(3) CNRS UMR 5293, Institut des Maladies Neurodégénératives, UMR 5293, Bordeaux, France.
(4) Worcester Biomedical Research Group, School of Science and the Environment, University of Worcester, Worcester, UK.
(5) INSERM, U1035, CHU Bordeaux, University of Bordeaux, Bordeaux, France.
The striatum is a brain structure involved in the control of voluntary movement. Striatum contains high amounts of retinoic acid, the active metabolite of vitamin A, as well as retinoid receptors, RARβ and RXRγ. Previous studies revealed that disruption of retinoid signaling initiated during development is deleterious for striatal physiology and related motor functions. However, the alteration of retinoid signaling, and the importance of vitamin A supply during adulthood on striatal physiology and function has never been established. In the present study, we investigated the impact of vitamin A supply on striatal function. Adult Sprague-Dawley rats were fed with three specific diets, either sub-deficient, sufficient, or enriched in vitamin A (0.4, 5, and 20 international units [IU] of retinol per g of diet, respectively) for 6 months. We first validated that vitamin A sub-deficient diet in adult rats constitutes a physiological model of retinoid signaling reduction in the striatum. We then revealed subtle alterations of fine motor skills in sub-deficient rats using a new behavioral apparatus specifically designed to test forepaw reach-and-grasp skills relying on striatal function. Finally, we showed using qPCR analysis and immunofluorescence that the striatal dopaminergic system per se was not affected by vitamin A sub-deficiency at adult age. Rather, cholinergic synthesis in the striatum and μ-opioid receptor expression in striosomes sub-territories were the most affected by vitamin A sub-deficiency starting at adulthood. Taken together these results revealed that retinoid signaling alteration at adulthood is associated with motor learning deficits together with discrete neurobiological alterations in the striatum.
© 2023 Federation of American Societies for Experimental Biology.
Auteurs Bordeaux Neurocampus