Human septins organize as octamer-based filaments and mediate actin-membrane anchoring in cells
Carla Silva Martins, Cyntia Taveneau, Gerard Castro-Linares, Mikhail Baibakov, Nicolas Buzhinsky, Mar Eroles,
Violeta Milanović
, Shizue Omi, Jean-Denis Pedelacq, Francois Iv, Léa Bouillard, Alexander Llewellyn, Maxime Gomes, Mayssa Belhabib, Mira Kuzmić, Pascal Verdier-Pinard, Stacey Lee, Ali Badache, Sanjay Kumar, Cristel Chandre, Sophie Brasselet, Felix Rico,
Olivier Rossier
, Gijsje H. Koenderink, Jerome Wenger, Stéphanie Cabantous, Manos Mavrakis
Journal of Cell Biology
. 2022-12-23; 222(3):
DOI: 10.1083/jcb.202203016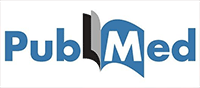 Lire sur PubMed
---
Septins are cytoskeletal proteins conserved from algae and protists to mammals. A unique feature of septins is their presence as heteromeric complexes that polymerize into filaments in solution and on lipid membranes. Although animal septins associate extensively with actin-based structures in cells, whether septins organize as filaments in cells and if septin organization impacts septin function is not known. Customizing a tripartite split-GFP complementation assay, we show that all septins decorating actin stress fibers are octamer-containing filaments. Depleting octamers or preventing septins from polymerizing leads to a loss of stress fibers and reduced cell stiffness. Super-resolution microscopy revealed septin fibers with widths compatible with their organization as paired septin filaments. Nanometer-resolved distance measurements and single-protein tracking further showed that septin filaments are membrane bound and largely immobilized. Finally, reconstitution assays showed that septin filaments mediate actin–membrane anchoring. We propose that septin organization as octamer-based filaments is essential for septin function in anchoring and stabilizing actin filaments at the plasma membrane.
Auteurs Bordeaux Neurocampus