How Does the Central Nervous System for Posture and Locomotion Cope With Damage-Induced Neural Asymmetry?
Didier Le Ray
, Mathias Guayasamin
Front. Syst. Neurosci.
. 2022-03-03; 16:
DOI: 10.3389/fnsys.2022.828532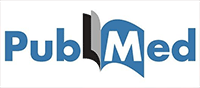 Lire sur PubMed
---
In most vertebrates, posture and locomotion are achieved by a biomechanical apparatus whose effectors are symmetrically positioned around the main body axis. Logically, motor commands to these effectors are intrinsically adapted to such anatomical symmetry, and the underlying sensory-motor neural networks are correspondingly arranged during central nervous system (CNS) development. However, many developmental and/or life accidents may alter such neural organization and acutely generate asymmetries in motor operation that are often at least partially compensated for over time. First, we briefly present the basic sensory-motor organization of posturo-locomotor networks in vertebrates. Next, we review some aspects of neural plasticity that is implemented in response to unilateral central injury or asymmetrical sensory deprivation in order to substantially restore symmetry in the control of posturo-locomotor functions. Data are finally discussed in the context of CNS structure-function relationship.
Auteurs Bordeaux Neurocampus