High-novelty-preference rats are predisposed to compulsive cocaine self-administration.
David Belin, Nadège Berson, Eric Balado, Pier Vincenzo Piazza, Véronique Deroche-Gamonet
Neuropsychopharmacol
. 2010-10-27; 36(3): 569-579
DOI: 10.1038/npp.2010.188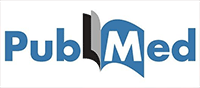 Lire sur PubMed
---
1. Neuropsychopharmacology. 2011 Feb;36(3):569-79. doi: 10.1038/npp.2010.188. Epub
2010 Oct 27.
High-novelty-preference rats are predisposed to compulsive cocaine
self-administration.
Belin D(1), Berson N, Balado E, Piazza PV, Deroche-Gamonet V.
Author information:
(1)University of Bordeaux, Bordeaux Cedex, France.
Sensation/novelty-seeking is amongst the best markers of cocaine addiction in
humans. However, its implication in the vulnerability to cocaine addiction is
still a matter of debate, as it is unclear whether this trait precedes or follows
the development of addiction. Sensation/novelty-seeking trait has been identified
in rats on the basis of either novelty-induced locomotor activity (high-responder
(HR) trait) or novelty-induced place preference (high-novelty-preference trait
(HNP)). HR and HNP traits have been associated with differential sensitivity to
psychostimulants. However, it has recently been demonstrated that HR rats do not
develop compulsive cocaine self-administration (SA) after protracted exposure to
the drug, thereby suggesting that at least one dimension of sensation/novelty
seeking in the rat is dissociable from the vulnerability to switch from
controlled to compulsive cocaine SA. We therefore investigated whether HNP, as
measured as the propensity to choose a new environment in a free choice
procedure, as opposed to novelty-induced locomotor activity, predicts the
vulnerability to, and the severity of, addiction-like behavior for cocaine. For
this, we identified HR/LR rats and HNP/LNP rats before any exposure to cocaine.
After 60 days of cocaine SA, each rat was given an addiction score based on three
addiction-like behaviors (persistence of responding when the drug is signaled as
not available, high breakpoint under progressive ratio schedule and resistance to
punishment) that resemble the clinical features of drug addiction, namely
inability to refrain from drug seeking, high motivation for the drug and
compulsive drug use despite adverse consequences. We show that, as opposed to HR
rats, HNP rats represent a sub-population predisposed to compulsive cocaine
intake, displaying higher addiction scores than LNP rats. This study thereby
provides new insights into the factors predisposing to cocaine addiction,
supporting the hypothesis that addiction is sustained by two vulnerable
phenotypes: a 'drug use prone' phenotype such as HR which brings an individual to
develop drug use and an 'addiction prone' phenotype, such as HNP, which
facilitates the shift from sustained to compulsive drug intake and addiction.
DOI: 10.1038/npp.2010.188
PMCID: PMC3055686
PMID: 20980989 [Indexed for MEDLINE]
Auteurs Bordeaux Neurocampus