Hereditary spastic paraplegia type 43 (SPG43) is caused by mutation in C19orf12.
Guida Landouré, Peng-Peng Zhu, Charles M. Lourenço, Janel O. Johnson, Camilo Toro, Katherine V. Bricceno, Carlo Rinaldi, Katherine G. Meilleur, Modibo Sangaré, Oumarou Diallo, Tyler M. Pierson, Hiroyuki Ishiura, Shoji Tsuji, Nichole Hein, John K. Fink, Marion Stoll, Garth Nicholson, Michael A. Gonzalez, Fiorella Speziani, Alexandra Dürr, Giovanni Stevanin, Leslie G. Biesecker, John Accardi, Dennis M. D. Landis, William A. Gahl, Bryan J. Traynor, Wilson Marques, Stephan Züchner, Craig Blackstone, Kenneth H. Fischbeck, Barrington G. Burnett,
Human Mutation
. 2013-08-12; 34(10): 1357-1360
DOI: 10.1002/humu.22378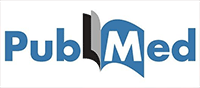 Lire sur PubMed
---
1. Hum Mutat. 2013 Oct;34(10):1357-60. doi: 10.1002/humu.22378. Epub 2013 Aug 12.
Hereditary spastic paraplegia type 43 (SPG43) is caused by mutation in C19orf12.
Landouré G(1), Zhu PP, Lourenço CM, Johnson JO, Toro C, Bricceno KV, Rinaldi C,
Meilleur KG, Sangaré M, Diallo O, Pierson TM, Ishiura H, Tsuji S, Hein N, Fink
JK, Stoll M, Nicholson G, Gonzalez MA, Speziani F, Dürr A, Stevanin G, Biesecker
LG; NIH Intramural Sequencing Center, Accardi J, Landis DM, Gahl WA, Traynor BJ,
Marques W Jr, Züchner S, Blackstone C, Fischbeck KH, Burnett BG.
Author information:
(1)Service de Neurologie, Centre Hospitalier Universitaire du Point « G », Bamako,
Mali; Neurogenetics Branch, National Institute of Neurological Disorders and
Stroke, National Institutes of Health, Bethesda, Maryland.
We report here the genetic basis for a form of progressive hereditary spastic
paraplegia (SPG43) previously described in two Malian sisters. Exome sequencing
revealed a homozygous missense variant (c.187G>C; p.Ala63Pro) in C19orf12, a gene
recently implicated in neurodegeneration with brain iron accumulation (NBIA). The
same mutation was subsequently also found in a Brazilian family with features of
NBIA, and we identified another NBIA patient with a three-nucleotide deletion
(c.197_199del; p.Gly66del). Haplotype analysis revealed that the p.Ala63Pro
mutations have a common origin, but MRI scans showed no brain iron deposition in
the Malian SPG43 subjects. Heterologous expression of these SPG43 and NBIA
variants resulted in similar alterations in the subcellular distribution of
C19orf12. The SPG43 and NBIA variants reported here as well as the most common
C19orf12 missense mutation reported in NBIA patients are found within a highly
conserved, extended hydrophobic domain in C19orf12, underscoring the functional
importance of this domain.
Published 2013. Wiley Periodicals, Inc. **This article is a U.S. Government work
and is in the public domain in the USA.
DOI: 10.1002/humu.22378
PMCID: PMC3819934
PMID: 23857908 [Indexed for MEDLINE]
Auteurs Bordeaux Neurocampus