GluN2B subunit labeling with fluorescent probes and high-resolution live imaging
Cécile Perrio, Olivier Nicole, Alain Buisson
Methods in Molecular Biology
. 2017-01-01; : 171-183
DOI: 10.1007/978-1-4939-7321-7_9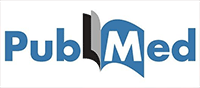 Lire sur PubMed
---
1. Methods Mol Biol. 2017;1677:171-183. doi: 10.1007/978-1-4939-7321-7_9.
GluN2B Subunit Labeling with Fluorescent Probes and High-Resolution Live Imaging.
Perrio C(1), Nicole O(2), Buisson A(3).
Author information:
(1)Normandie University, UNICAEN, CEA, CNRS, UMR6301-ISTCT, LDM-TEP, Cyceron,
Caen, France. .
(2)Université de Bordeaux, CNRS UMR 5293, Institut des Maladies
Neurodégénératives, Bordeaux, France.
(3)Grenoble Institut des Neurosciences, Centre Inserm U1216, Equipe
Neuropathologies et Dysfonctions Synaptiques, Université Grenoble Alpes,
Grenoble, France.
Laser Scanning Confocal Microscopy (LSCM) imaging using an appropriate
fluorescent probe enables the visualization of a molecular target with high
resolution, and represents a method of choice for studying expression,
subcellular location, and trafficking of receptors in living cells. The chemical,
physical, and pharmacological properties of the probe remain essential. Here, we
describe (1) the preparation of a specific probe for NMDAR GluN2B receptor by
conjugation of fluorescein to an ifenprodil-based ligand, (2) an in vitro
functional assay by calcium imaging for GluN2B binding and inhibition evaluation
of the probe, and (3) the labeling and confocal imaging of GluN2B in DS-red
labeled living cortical neurons.
DOI: 10.1007/978-1-4939-7321-7_9
PMID: 28986873 [Indexed for MEDLINE]
Auteurs Bordeaux Neurocampus