Flavor additives facilitate oral self-administration of nicotine solution in mice
Salma Tannous, Florence Darlot, Martine Cador, Stéphanie Caillé-Garnier
Psychopharmacology
. 2021-04-22; :
DOI: 10.1007/s00213-021-05848-1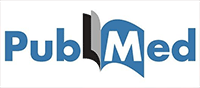 Lire sur PubMed
---
Tannous S(1), Darlot F(1), Cador M(1), Caille S(2).
Author information:
(1)Université de Bordeaux, CNRS, EPHE, INCIA, UMR5287, F-33000, Bordeaux, France.
(2)Université de Bordeaux, CNRS, EPHE, INCIA, UMR5287, F-33000, Bordeaux, France.
.
RATIONALE: Tobacco products are very addictive, partly because they contain nicotine which is reinforcing, but also because they include appealing aromas and tastes. Flavor additives are such sensory stimuli which enhance attractiveness, as well as use and abuse of tobacco and vaping products. Yet, the interaction between these flavor additives and nicotine remains poorly understood.
OBJECTIVES: We want to understand how flavors may reduce nicotine' aversive taste and how it may enhance its voluntary oral self-administration in mice. METHODS: We first studied the effect of flavor additives on nicotine solution palatability in a free bottle choice paradigm. Second, we investigated the effect of vanilla flavoring on the different stages of nicotine (40 μg/ml) oral self-administration in mice.
RESULTS: We show that adding flavors increase nicotine palatability and facilitate acquisition and maintenance of oral self-administration when compared to nicotine-alone group. Mice adapt their operant behavior depending on changes in nicotine concentration. All mice reinstate nicotine seeking upon presentation of associated cues. Nevertheless, vanilla-flavored nicotine was not more reinforcing than vanilla-flavored water which was reinforcing enough to drive similar operant response rates.
CONCLUSIONS: Flavor additives increase nicotine oral consumption and help maintaining operant behavior in mice. Moreover, flavors can be very attractive and can have high reinforcing value by themselves. Thus, it is crucial that the investigation on how taste signals play an important role in modulating oral nicotine intake in rodent models remains explored.
Auteurs Bordeaux Neurocampus