Flanking gene and genetic background problems in genetically manipulated mice
Wim E. Crusio
Biological Psychiatry
. 2004-09-01; 56(6): 381-385
DOI: 10.1016/j.biopsych.2003.12.026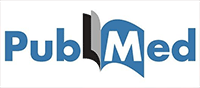 Lire sur PubMed
---
1. Biol Psychiatry. 2004 Sep 15;56(6):381-5.
Flanking gene and genetic background problems in genetically manipulated mice.
Crusio WE(1).
Author information:
(1)Brudnick Neuropsychiatric Research Institute, University of Massachusetts
Medical School, Worcester, Massachusetts 01604, USA.
Mice carrying engineered genetic modifications have become an indispensable tool
in the study of gene functioning. The interpretation of results obtained with
targeted mutants is not completely straightforward, however, because of genetic
complications due to linkage and epistasis. Effects of closely linked genes
flanking the targeted locus might sometimes be responsible for phenotypic changes
ascribed to the null mutation. The effects of the latter might also be modified
by the general genetic background. This review presents some examples and
discusses some simple strategies to deal with these complications.
DOI: 10.1016/j.biopsych.2003.12.026
PMID: 15364034 [Indexed for MEDLINE]
Auteurs Bordeaux Neurocampus