Endocannabinoid signaling in astrocytes
Abel Eraso‐Pichot
,
Sandrine Pouvreau
,
Alexandre Olivera‐Pinto
,
Paula Gomez‐Sotres
,
Urszula Skupio
,
Giovanni Marsicano
Glia
. 2022-07-13; :
DOI: 10.1002/glia.24246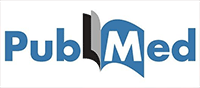 Lire sur PubMed
---
Eraso-Pichot A(1)(2), Pouvreau S(1)(2), Olivera-Pinto A(1)(2), Gomez-Sotres P(1)(2), Skupio U(1)(2), Marsicano G(1)(2).
Author information:
(1)U1215 Neurocentre Magendie, Institut national de la santé et de la recherche médicale (INSERM), Bordeaux, France.
(2)University of Bordeaux, Bordeaux, France.
The study of the astrocytic contribution to brain functions has been growing in
popularity in the neuroscience field. In the last years, and especially since the
demonstration of the involvement of astrocytes in synaptic functions, the
astrocyte field has revealed multiple functions of these cells that seemed
inconceivable not long ago. In parallel, cannabinoid investigation has also
identified different ways by which cannabinoids are able to interact with these
cells, modify their functions, alter their communication with neurons and impact
behavior. In this review, we will describe the expression of different
endocannabinoid system members in astrocytes. Moreover, we will relate the latest
findings regarding cannabinoid modulation of some of the most relevant astroglial
functions, namely calcium (Ca2+ ) dynamics, gliotransmission, metabolism, and
inflammation.
© 2022 The Authors. GLIA published by Wiley Periodicals LLC.
Auteurs Bordeaux Neurocampus