Effects of Activin‐A on Neurons Acutely Isolated from the Rat Supraoptic Nucleus
Stephane H. R. Oliet, Paul M. Plotsky, Charles W. Bourque
J Neuroendocrinol
. 1995-09-01; 7(9): 661-663
DOI: 10.1111/j.1365-2826.1995.tb00806.x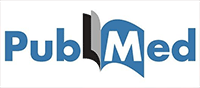 Lire sur PubMed
---
1. J Neuroendocrinol. 1995 Sep;7(9):661-3.
Effects of activin-A on neurons acutely isolated from the rat supraoptic nucleus.
Oliet SH(1), Plotsky PM, Bourque CW.
Author information:
(1)Centre for Research in Neuroscience, Montreal General Hospital, Canada.
Nerve fibers containing activin-like immunoreactivity have been shown to be
present within the area of the supraoptic nucleus. In this study, whole-cell
patch-clamp recordings from supraoptic magnocellular neurosecretory cells were
used to characterize the electrophysiological effects of this peptide. Nanomolar
concentrations of recombinant activin-A caused the appearance of a
voltage-independent current reversing near -40 mV. At resting potential, membrane
depolarization caused by this current was sufficient to accelerate action
potential discharge, suggesting that activin receptors expressed on magnocellular
neurosecretory cells may play a role in the control of neurohypophysial hormone
release.
DOI: 10.1111/j.1365-2826.1995.tb00806.x
PMID: 8547942 [Indexed for MEDLINE]
Auteurs Bordeaux Neurocampus