Early Administration of the Phytocannabinoid Cannabidivarin Prevents the Neurobehavioral Abnormalities Associated with the Fmr1-KO Mouse Model of Fragile X Syndrome
Marika Premoli, William Fyke,
Luigi Bellocchio
,
Valerie Lemaire
, Marie Wolley-Roberts,
Bruno Bontempi
,
Susanna Pietropaolo
Cells
. 2023-07-25; 12(15): 1927
DOI: 10.3390/cells12151927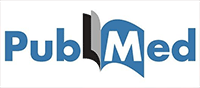 Lire sur PubMed
---
Phytocannabinoids, including the non-addictive cannabis component cannabidivarin (CBDV), have been reported to hold therapeutic potential in several neurodevelopmental disorders (NDDs). Nonetheless, the therapeutic value of phytocannabinoids for treating Fragile X syndrome (FXS), a major NDD, remains unexplored. Here, we characterized the neurobehavioral effects of CBDV at doses of 20 or 100 mg/kg in the Fmr1-knockout (Fmr1-KO) mouse model of FXS using two temporally different intraperitoneal regimens: subchronic 10-day delivery during adulthood (Study 1: rescue treatment) or chronic 5-week delivery at adolescence (Study 2: preventive treatment). Behavioral tests assessing FXS-like abnormalities included anxiety, locomotor, cognitive, social and sensory alterations. Expression of inflammatory and plasticity markers was investigated in the hippocampus and prefrontal cortex. When administered during adulthood (Study 1), the effects of CBDV were marginal, rescuing at the lower dose only the acoustic hyper-responsiveness of Fmr1-KO mice and at both doses their altered hippocampal expression of neurotrophins. When administered during adolescence (Study 2), CBDV at both doses prevented the cognitive, social and acoustic alterations of adult Fmr1-KO mice and modified the expression of several inflammatory brain markers in both wild-type littermates and mutants. These findings warrant the therapeutic potential of CBDV for preventing neurobehavioral alterations associated with FXS, highlighting the relevance of its early administration.
Auteurs Bordeaux Neurocampus