Diverse effects of 5-HT2C receptor blocking agents on c-Fos expression in the rat basal ganglia
Nabila Kadiri, Mélanie Lagière, Catherine Le Moine, Mark J Millan, Philippe De Deurwaerdère, Sylvia Navailles
European Journal of Pharmacology
. 2012-08-01; 689(1-3): 8-16
DOI: 10.1016/j.ejphar.2012.05.022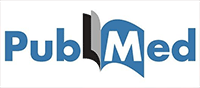 Lire sur PubMed
---
1. Eur J Pharmacol. 2012 Aug 15;689(1-3):8-16. doi: 10.1016/j.ejphar.2012.05.022.
Epub 2012 May 27.
Diverse effects of 5-HT2C receptor blocking agents on c-Fos expression in the rat
basal ganglia.
Kadiri N(1), Lagière M, Le Moine C, Millan MJ, De Deurwaerdère P, Navailles S.
Author information:
(1)Unité Mixte de Recherche-Centre National de la Recherche Scientifique
(UMR-CNRS) 5293, Institut des Maladies Neurodégénératives, Université de
Bordeaux, 146 rue Léo Saignat, B.P.281, 33076 Bordeaux Cedex, France.
Serotonin(2C) receptors (5-HT(2)C) exert continuous control on the activity of
specific populations of neurons in the basal ganglia. While antagonists block the
effect of endogenous 5-HT at 5-HT(2C) receptors, the actions of inverse agonists
may also involve interruption of activity at constitutively active populations of
5-HT(2C) receptors. We have evaluated the regional impact of these controls by
studying, in rats, the expression of the product of the proto-oncogene c-Fos in
rat basal ganglia after peripheral doses of the 5-HT(2C) antagonist SB 243213
(5-methyl-1-[[2-[(2-methyl-3-pyridyl)oxy]-5-pyridyl]carbamoyl]-6-trifluoromethyli
ndoline) and the 5-HT(2B/2C) inverse agonists SB 206553
(5-methyl-1-(3-pyridylcarbamoyl)-1,2,3,5-tetrahydropyrrolo[2,3-f]indole.hydrochlo
ride) and S32006 (N-pyridin-3-yl-1,2-dihydro-3H-benzo[e]indole-3-carboxamide).
The results show that 1 and 10mg/kg SB 243213 enhanced equally c-Fos expression
in the subthalamic nucleus (STN) and dose-dependently in the striatum and nucleus
accumbens core (NAcc). SB 206553 (1-10mg/kg), at 10mg/kg only, enhanced c-Fos
expression in STN, striatum (except the dorsomedial part), NAcc, entopeduncular
nucleus, substantia nigra pars reticulata (SNr) and compacta (SNc) and ventral
tegmental area. S32006 induced a similar increase in c-Fos expression in the
medial parts of the striatum and NAcc at doses of 1-10mg/kg while it
dose-dependently enhanced c-Fos expression in medial parts of the STN and SNr.
None of these drugs induced c-Fos expression in the globus pallidus. The distinct
pattern of c-Fos expression elicited by the 5-HT(2C) antagonist and inverse
agonists suggests the existence of cellular and functional heterogeneity in the
response of the basal ganglia to drugs inhibiting 5-HT(2C) receptors.
Copyright © 2012 Elsevier B.V. All rights reserved.
DOI: 10.1016/j.ejphar.2012.05.022
PMID: 22643326 [Indexed for MEDLINE]
Auteurs Bordeaux Neurocampus