Disease Progression in Multiple System Atrophy: The Value of Clinical Cohorts with Long Follow‐Up
Tiphaine Saulnier, Margherita Fabbri, Anne Pavy‐Le Traon, Mélanie Le Goff, Catherine Helmer, Patrice Péran,
Wassilios G. Meissner
, Olivier Rascol,
Alexandra Foubert‐Samier
, Cécile Proust‐Lima
Movement Disorders
. 2023-08-01; 38(8): 1567-1569
DOI: 10.1002/mds.29534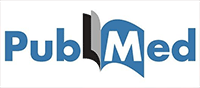 Lire sur PubMed
---
Saulnier T(1), Fabbri M(2)(3), Pavy-Le Traon A(2)(3), Le Goff M(1), Helmer C(1)(4), Péran P(5), Meissner WG(6)(7)(8), Rascol O(2)(3), Foubert-Samier A(1)(4)(6)(7), Proust-Lima C(1)(4).
Author information:
(1)Univ. Bordeaux, Bordeaux Population Health Research Center,Inserm U1219,
Bordeaux, France.
(2)MSA French Reference Center, Univ. Hospital Toulouse, Toulouse, France.
(3)Univ. Toulouse, CIC-1436, Departments of Clinical Pharmacology and
Neurosciences, NeuroToul COEN Center, NS-Park/FCRIN Network, Toulouse University
Hospital,InsermU1048/1214, Toulouse, France.
(4)Inserm,CIC1401-EC, Bordeaux, France.
(5)ToNIC, Toulouse NeuroImaging Center, Univ Toulouse, Inserm, UPS, Toulouse,
France.
(6)CHU Bordeaux, Service de Neurologie des Maladies Neurodégénératives,
IMNc,CRMRAMS, NS-Park/FCRIN Network, Bordeaux, France.
(7)Univ. Bordeaux, CNRS, IMN, Bordeaux, France.
(8)Department Medicine, University of Otago, Christchurch, and New Zealand Brain
Research Institute, Christchurch, New Zealand.
Comment in
Mov Disord. 2023 Aug;38(8):1569-1570.
Comment on
Mov Disord. 2022 Aug;37(8):1719-1727.
Auteurs Bordeaux Neurocampus