Dietary Fish Hydrolysate Improves Memory Performance Through Microglial Signature Remodeling During Aging.
Mathilde Chataigner
,
Céline Lucas
,
Mathieu Di Miceli
,
Véronique Pallet
,
Sophie Laye
, Alexis Mehaignerie, Elodie Bouvret,
Anne-Laure Dinel
,
Corinne Joffre
Front. Nutr.
. 2021-11-23; 8:
DOI: 10.3389/fnut.2021.750292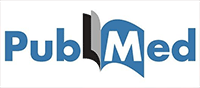 Lire sur PubMed
---
Brain aging is characterized by a chronic low-grade inflammation, which significantly impairs cognitive function. Microglial cells, the immunocompetent cells of the brain, present a different phenotype, switching from a homeostatic signature (M0) to a more reactive phenotype called "MGnD" (microglial neurodegenerative phenotype), leading to a high production of pro-inflammatory cytokines. Furthermore, microglial cells can be activated by age-induced gut dysbiosis through the vagus nerve or the modulation of the peripheral immune system. Nutrients, in particular n-3 long chain polyunsaturated fatty acids (LC-PUFAs) and low molecular weight peptides, display powerful immunomodulatory properties, and can thus prevent age-related cognitive decline. The objective of this study was to investigate the effects of n-3 LC-PUFAs and low molecular weight peptides contained in a marine by-product-derived hydrolysate on microglial phenotypes and intestinal permeability and their consequences on cognition in mice. We demonstrated that the hydrolysate supplementation for 8 weeks prevented short- and long-term memory decline during aging. These observations were linked to the modulation of microglial signature. Indeed, the hydrolysate supplementation promoted homeostatic microglial phenotype by increasing TGF-β1 expression and stimulated phagocytosis by increasing Clec7a expression. Moreover, the hydrolysate supplementation promoted anti-inflammatory intestinal pathway and tended to prevent intestinal permeability alteration occurring during aging. Therefore, the fish hydrolysate appears as an interesting candidate to prevent cognitive decline during aging.
Auteurs Bordeaux Neurocampus